Congratulations to all of the VISD students participating in the San Angelo Ag Mechanics show. 3rd place: Auction table: Pablo Lopez and Braden Lancaster 3rd place: Creeper: John and Robbie Osborn 1st place: Feeder: Reagan and Kamryn Hales 2nd place: Cattle Alley: John Osborn and Keegan Brorman 2nd place: Hibachi Grill: Molly Neelley and McCauley Brorman 5th Belt Sander Zeke Coneway 1st in class and Division Champ: Rotisserie Grill: Maigyn Ellis Sweepstakes of entire show: Vega ISD

PARENTS: Vega ISD is working to create the 2023-24 district calendar. If you would like to share your feedback with the calendar committee, we will share your suggestions & comments. The form will close Friday, February 4.
https://forms.gle/sV97nsmefGkRYhCo9

Varsity girls - 53 Boys Ranch - 37

Vega ISD will have a late start at 10:00AM on Wednesday, January 25th. Buses will run 2 hours late. Full Day PreK 10:00-3:45 Morning (1/2 Day PreK) 12:30-3:45

Due to the weather conditions, Vega ISD will cancel all classes on Tuesday, January 24th.

CONGRATULATIONS to the 2023 Oldham County Junior Spelling Bee CHAMPION, Hannah Brorman. Hannah was the winner of the junior school bee as well as the county bee. We are very proud of you Hannah!!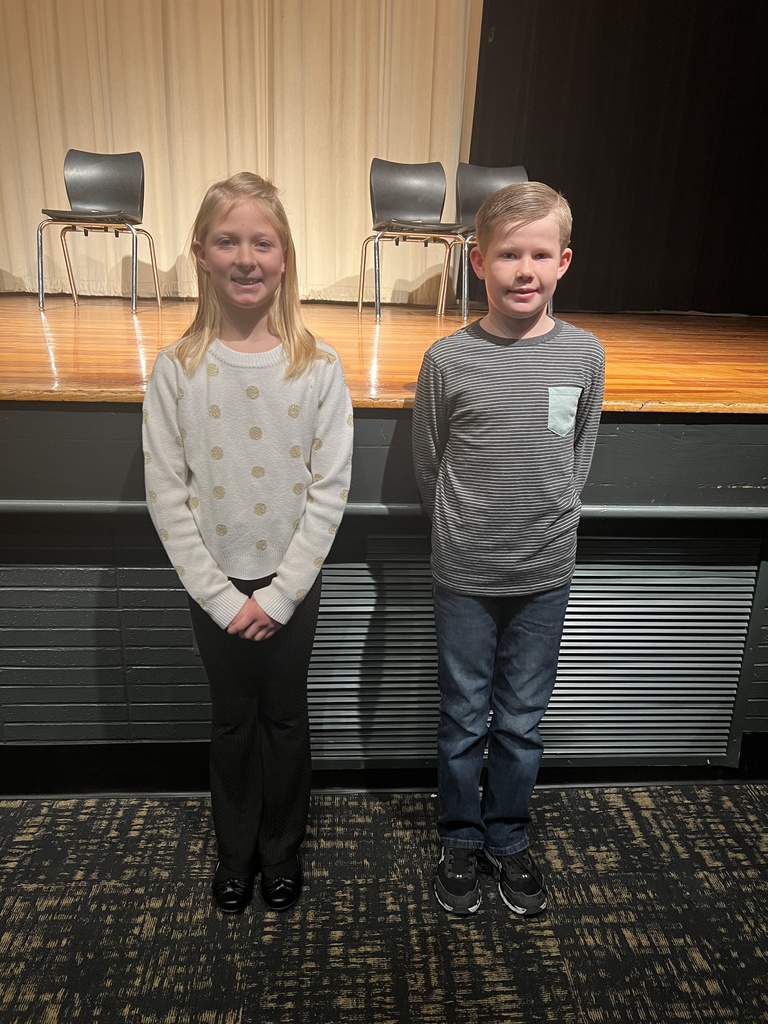 Wishing you all a Merry Christmas from all of us at Vega ISD.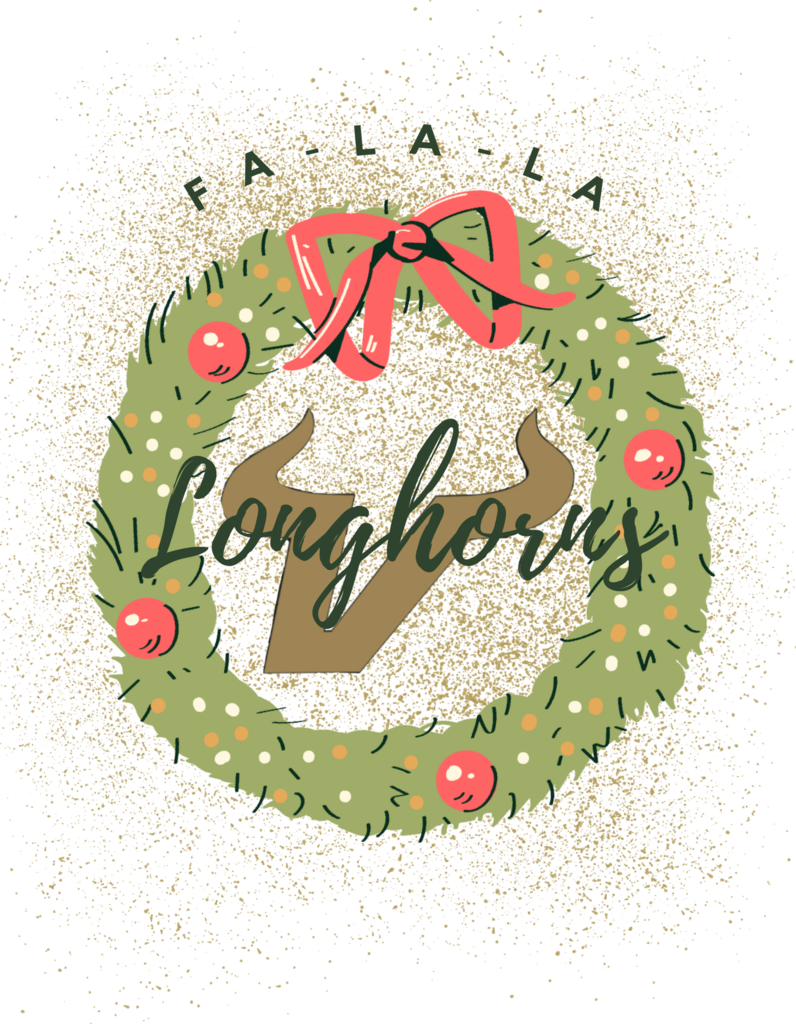 LAST CHANCE TO ORDER A YEARBOOK BEFORE THE PRICE INCREASES!! Send cash or check payable to Vega Yearbook to school TOMORROW. Or you can order online at
www.jostens.com
. After tomorrow, price increases to $55. Don't miss you out.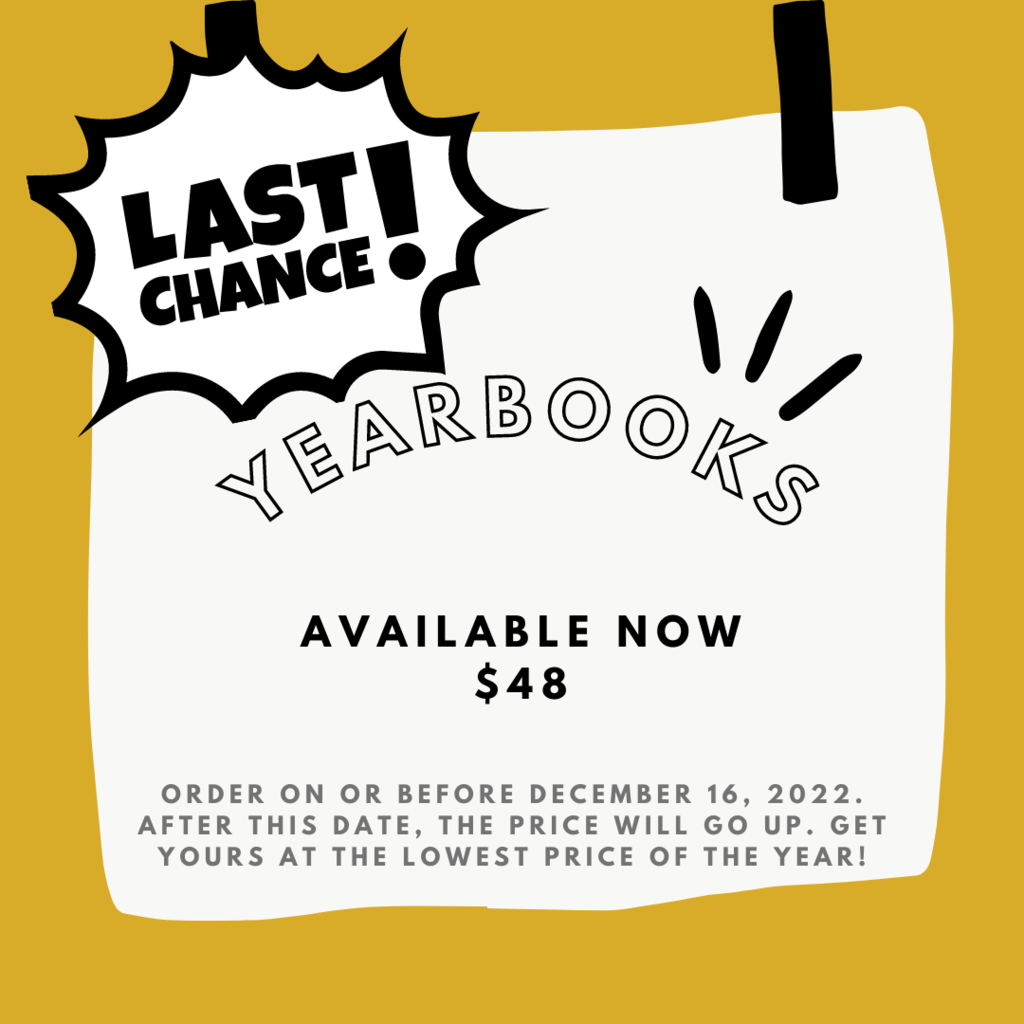 Join us for the Fine Arts Christmas Bash in the auditorium Thursday, December 15th. Doors open at 6:00PM. Band performance begins at 6:30PM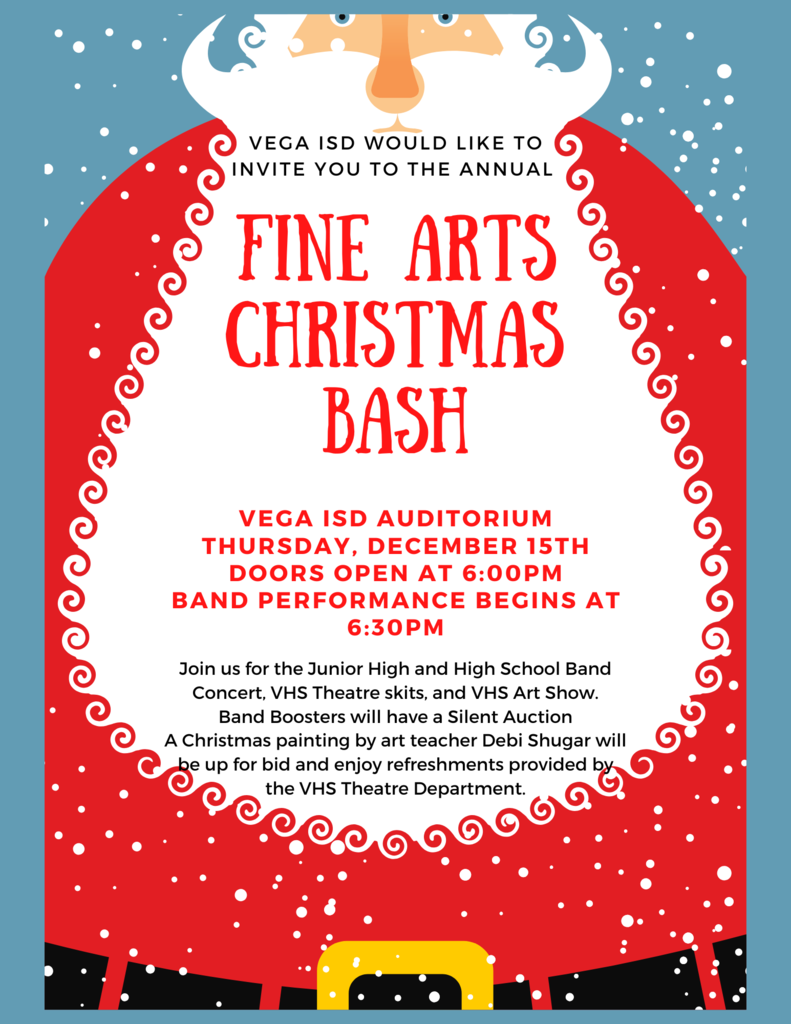 The Vega Elementary School activities for December 15 & 16.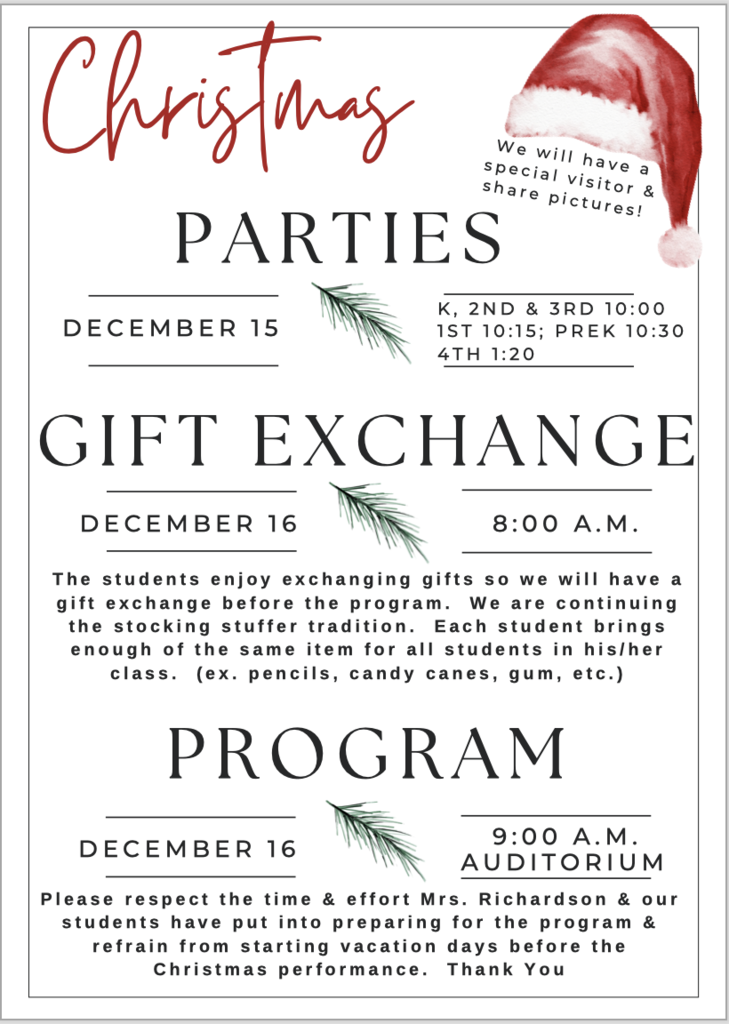 Happy Thanksgiving to you and your family from each of us at Vega ISD.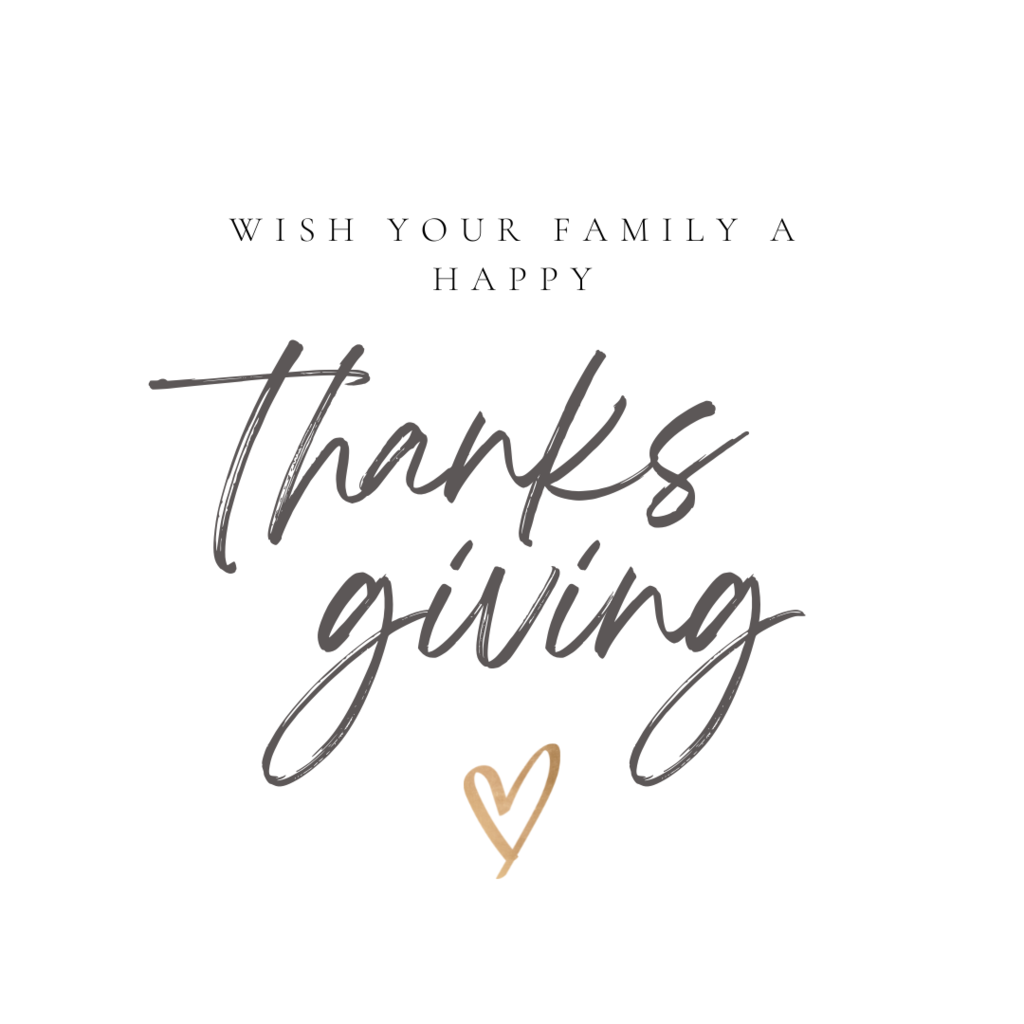 AREA CHAMPIONS!! 🤘🏈 Awesome game Longhorns!!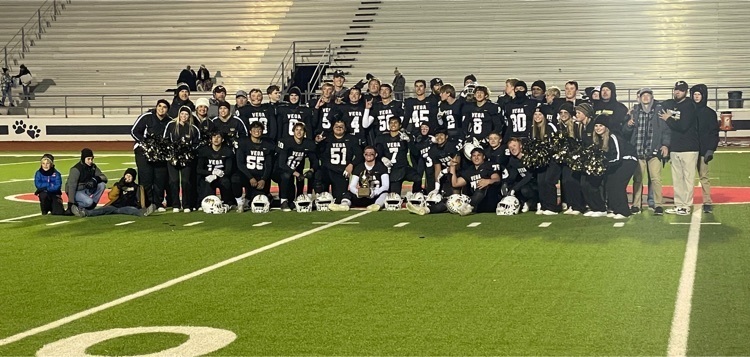 VEGA CHEER FUNDRAISER Support Vega HS Cheer by purchasing Longhorn gear through the online store. All orders close November 30.
https://fancloth.shop/SREZU

2022-23 YEARBOOK AVAILABLE Currently only $48.00. Not only will you get a copy of the Yearbook, but there are extra photos to view through Yearbook+!! Use your phone along with our Yearbook to access these extra photos free of charge. Due to inflation the price will go up significantly after the first of the year! Get your copy now!! Remit the order form that was sent home with your child last week. You may pay with cash or make checks payable to Vega Yearbook. Also, you can go online to order your Yearbook right away at
www.jostens.com
. Payment plans are available online!! Order on or before December 16, 2022. After this date, the price will go up. Get yours at the lowest price of the year!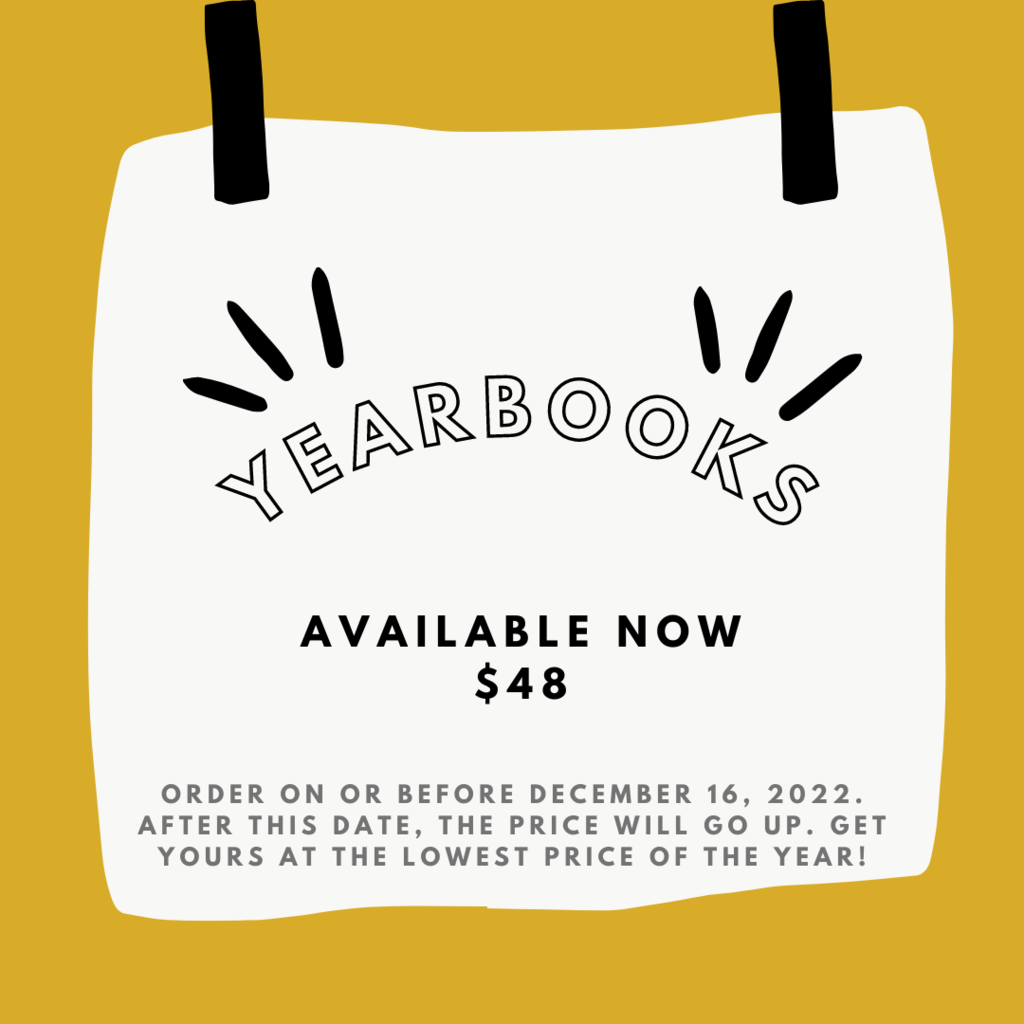 Happy Veterans Day!!🇺🇸 Our two student speakers said it best. Parker Joyce said, ''Many people take for granted the great freedom and opportunity they have been given here in the United States, and many do not realize that these freedoms are not universal. Every second of our free lives has come at a cost to the great troops that fought on our behalf. From the Nazis in Germany to terrorists from Afghanistan, many adversaries have tried to take our freedoms and failed because of the heroism of these great men and women.'' ''Veterans, thank you for protecting America, for confronting danger so that we don't have to, for defending us and our values when they were jeopardized, and for risking your lives for every man, woman, and child,'' said Madison Osborn. Thank you to all staff members and students who helped make our Veterans Day Program and meal a success.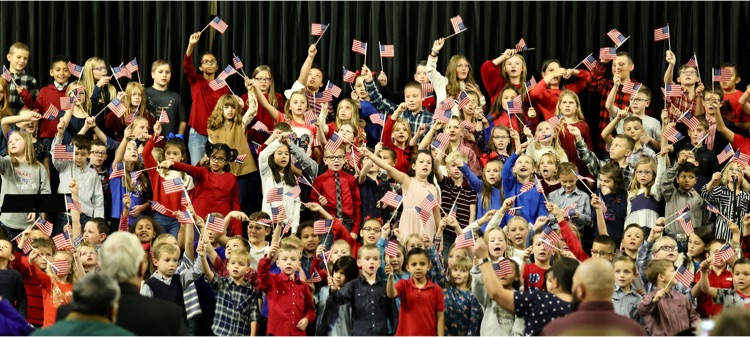 Exciting news for Vega Elementary and JH students! Thank you Vega PTO and Vega ISD School Board for our amazing new playground equipment being installed!!!!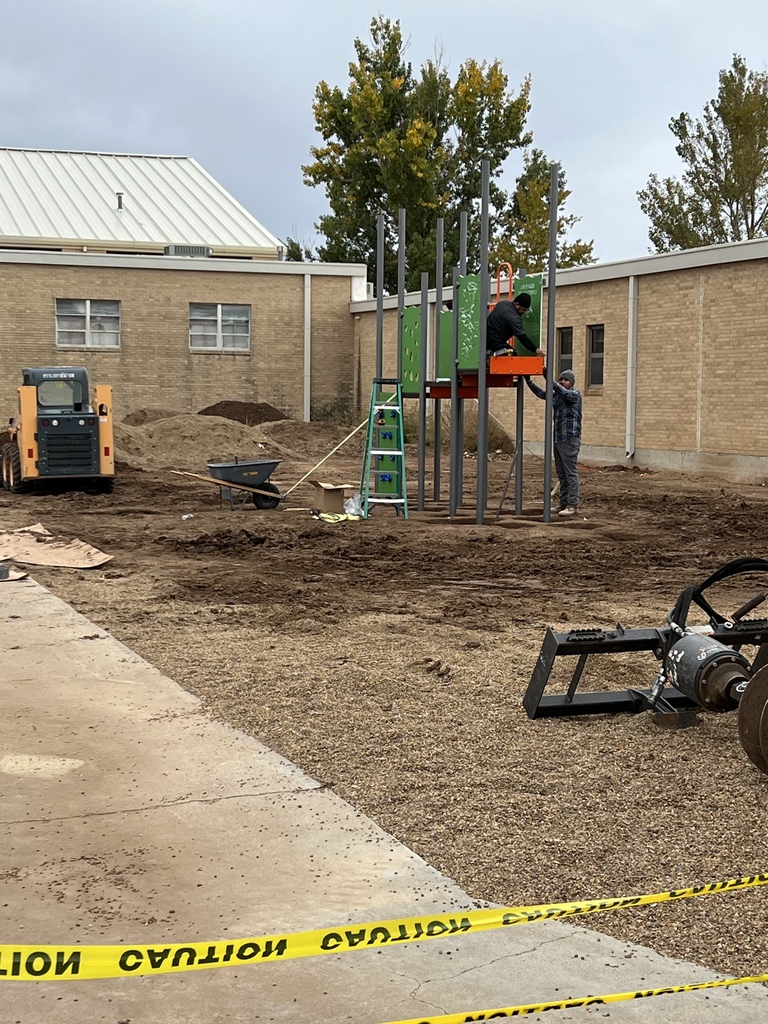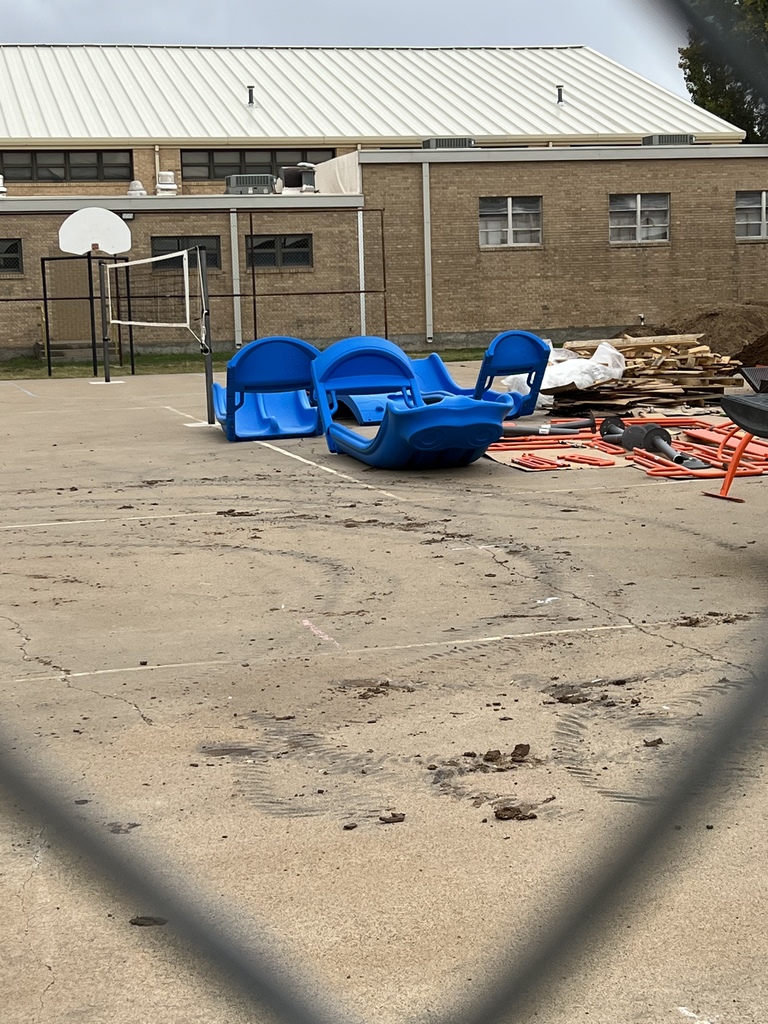 Congratulations to these Vega Elementary School Good Citizens for the first nine-weeks.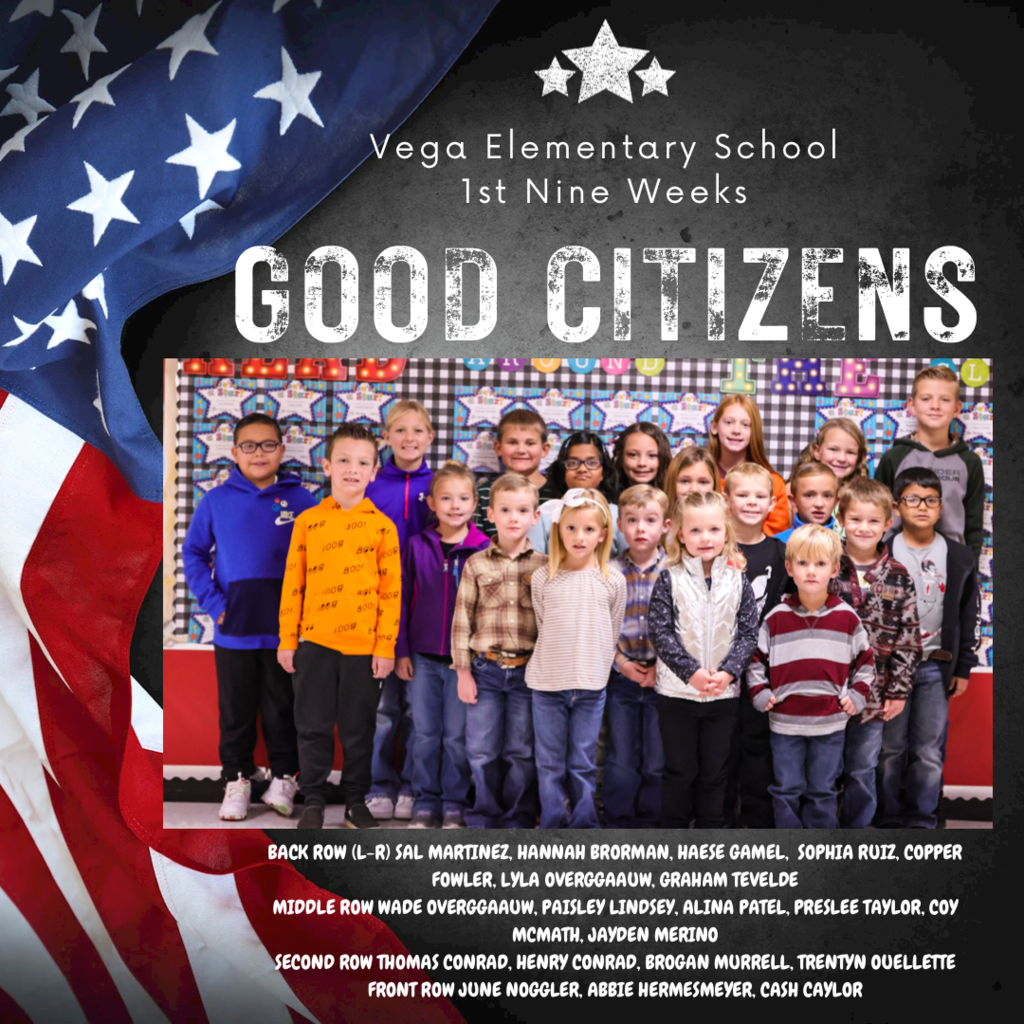 Congratulations to these Vega Elementary School A/B Honor Roll students for the first nine-weeks.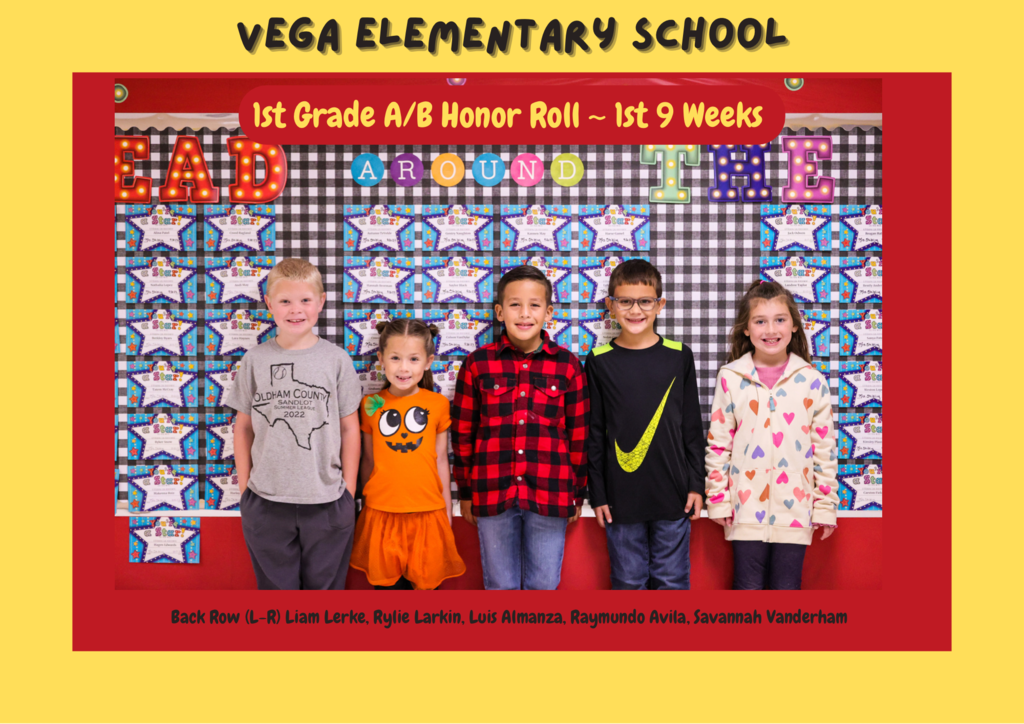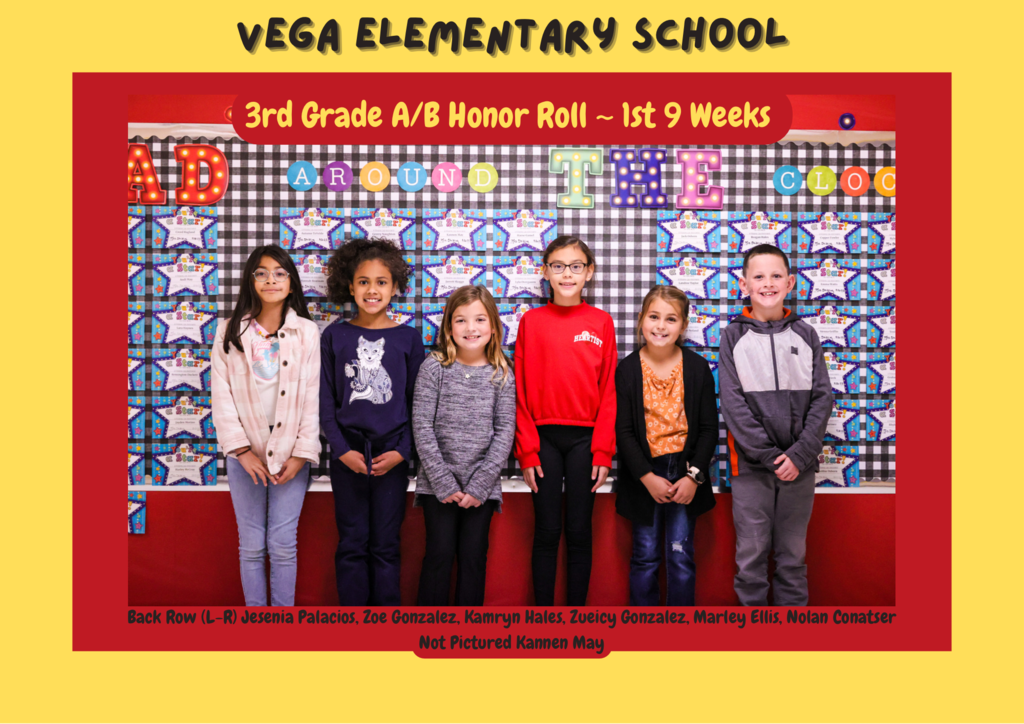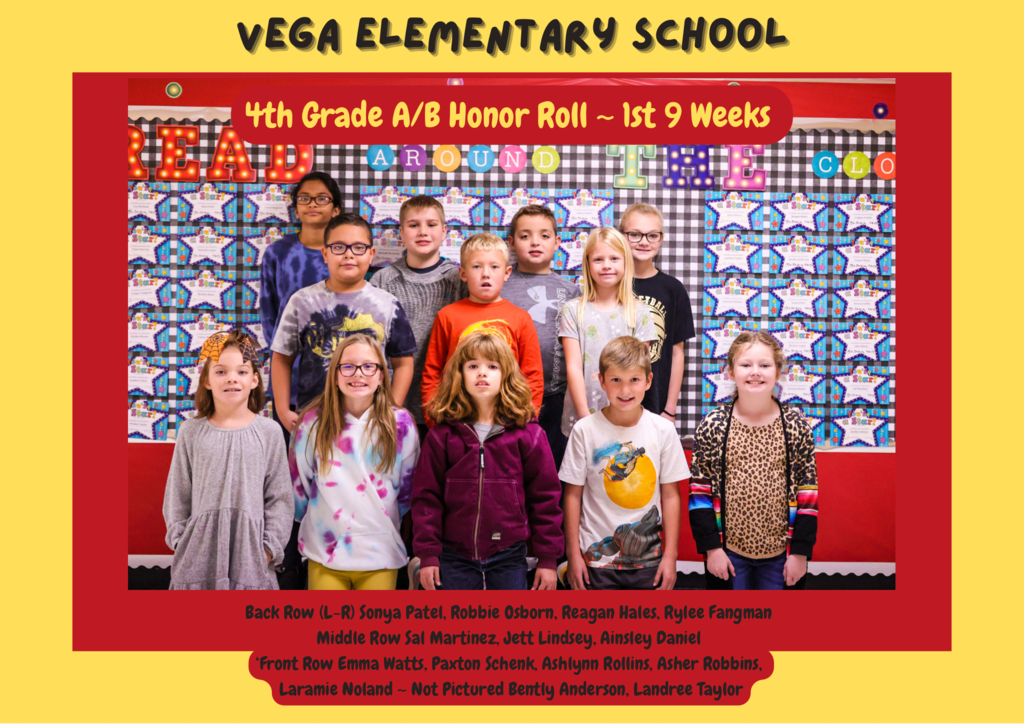 Congratulations to these Vega Elementary School A Honor Roll students for the first nine-weeks.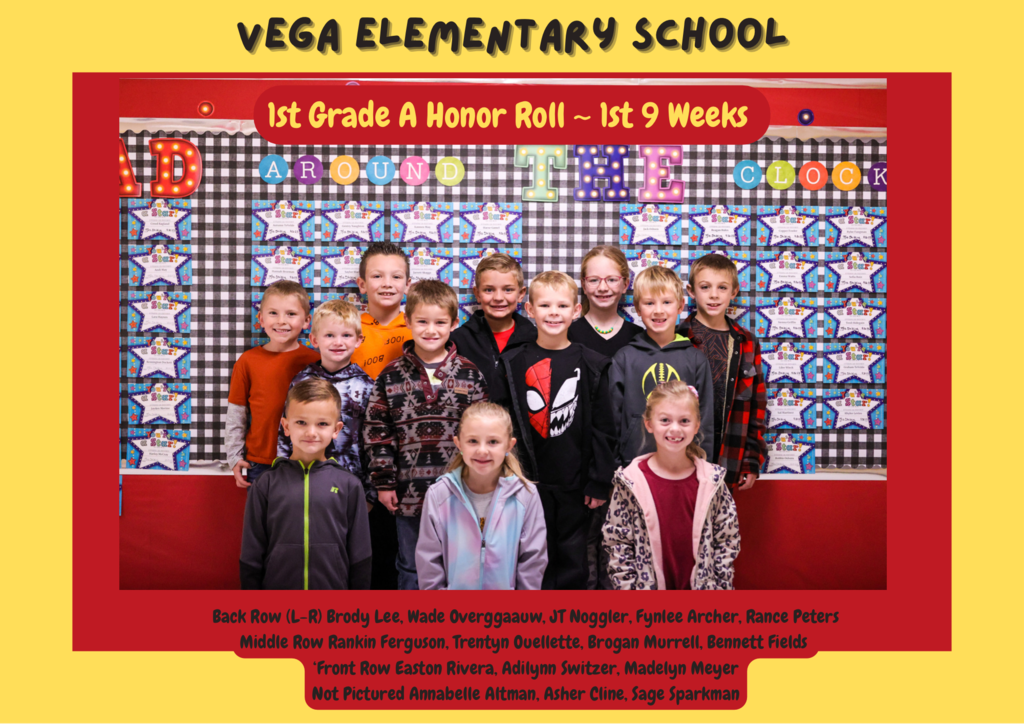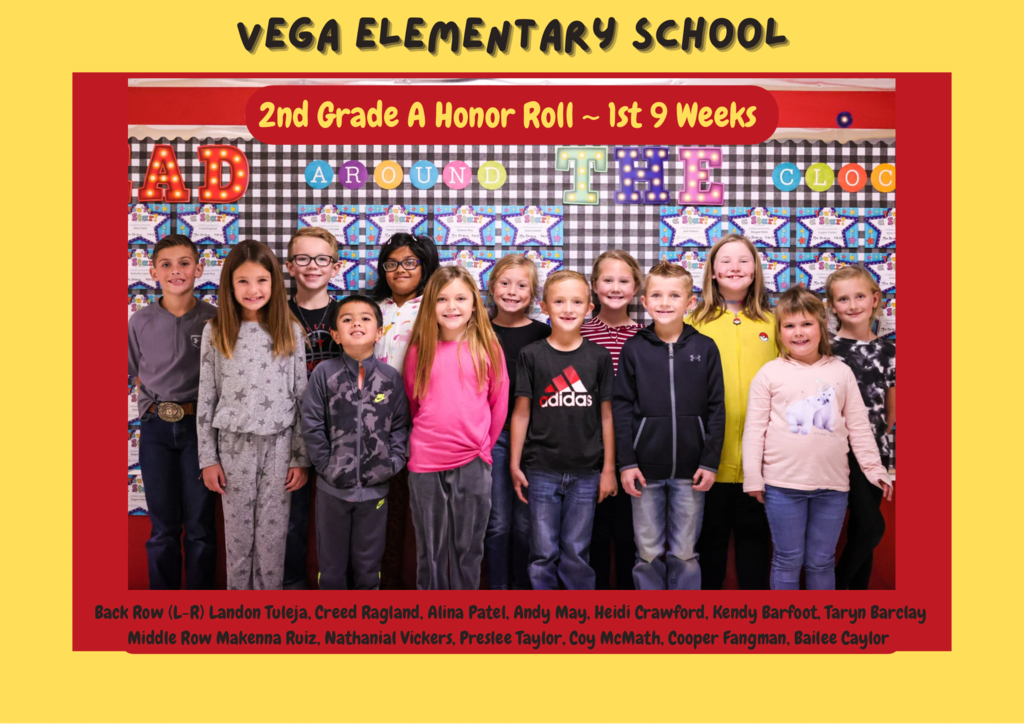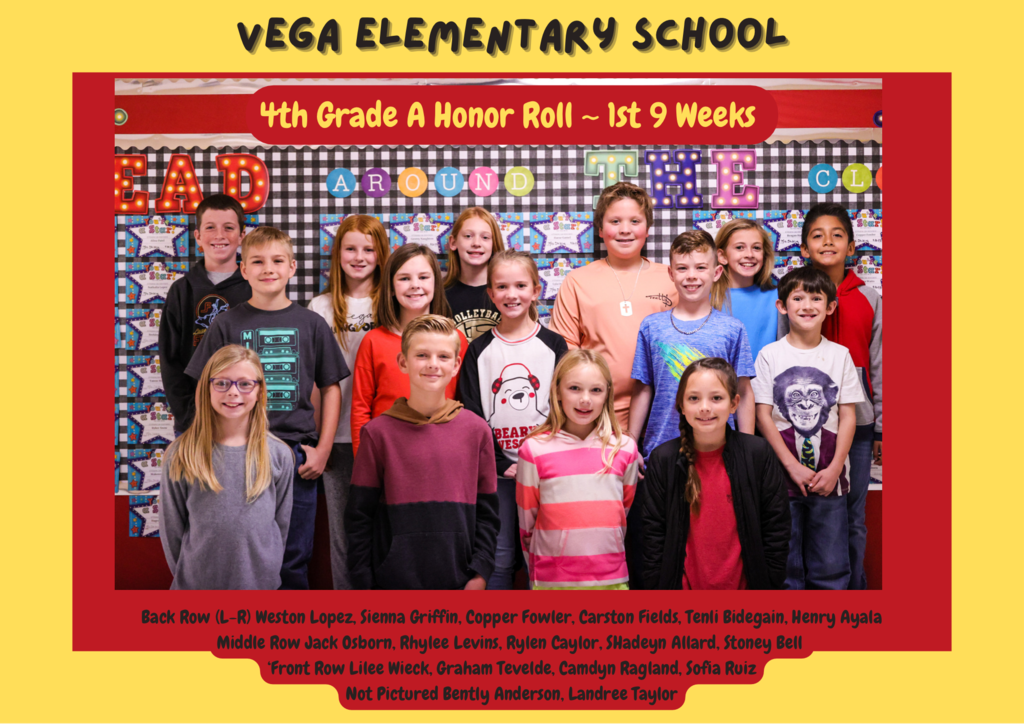 PreK Book Buddies