Congratulations to all of the VISD students participating in the San Angelo Ag Mechanics show. 3rd place: Auction table: Pablo Lopez and Braden Lancaster 3rd place: Creeper: John and Robbie Osborn 1st place: Feeder: Reagan and Kamryn Hales 2nd place: Cattle Alley: John Osborn and Keegan Brorman 2nd place: Hibachi Grill: Molly Neelley and McCauley Brorman 5th Belt Sander Zeke Coneway 1st in class and Division Champ: Rotisserie Grill: Maigyn Ellis Sweepstakes of entire show: Vega ISD

PARENTS: Vega ISD is working to create the 2023-24 district calendar. If you would like to share your feedback with the calendar committee, we will share your suggestions & comments. The form will close Friday, February 4.
https://forms.gle/sV97nsmefGkRYhCo9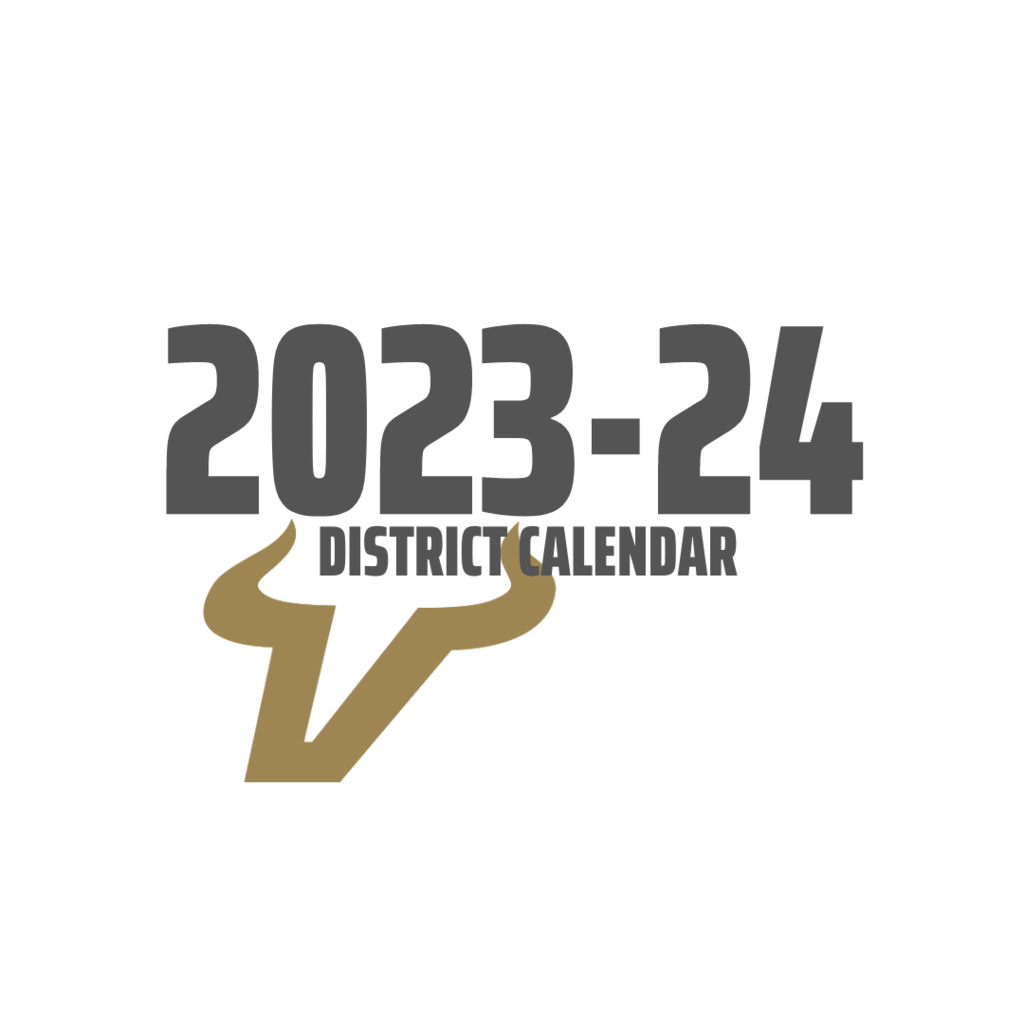 Vega ISD will have a late start at 10:00AM on Wednesday, January 25th. Buses will run 2 hours late. Full Day PreK 10:00-3:45 Morning (1/2 Day PreK) 12:30-3:45

Due to the weather conditions, Vega ISD will cancel all classes on Tuesday, January 24th.

JH BASKETBALL: The JH District tournament schedule is below. Please note the dates for the tournament are February 2 and February 4 (changed from the original basketball schedule posted).


✳️ SHOUT OUT ✳️ to the 2023 Oldham County Bee Senior CHAMPION 🥇 Paxton Fetterman and runner-up Fannie Argote. You both did a fantastic job and we are very proud of you!!!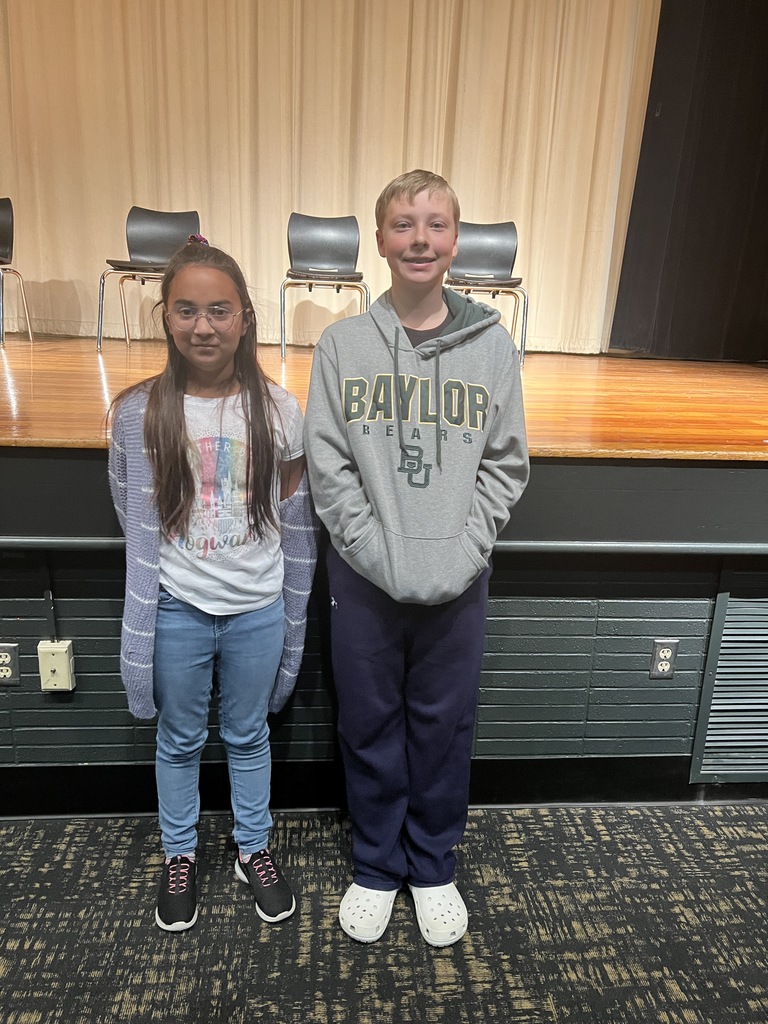 Vega ISD CTE Advisory Council hosted its first ever career fair this morning. The fair had 29 different careers with 45 presenters from around the Texas panhandle and a presenter from Colorado. Numerous presenters were former Vega High School graduates. Thank you to our community for always supporting our school and students.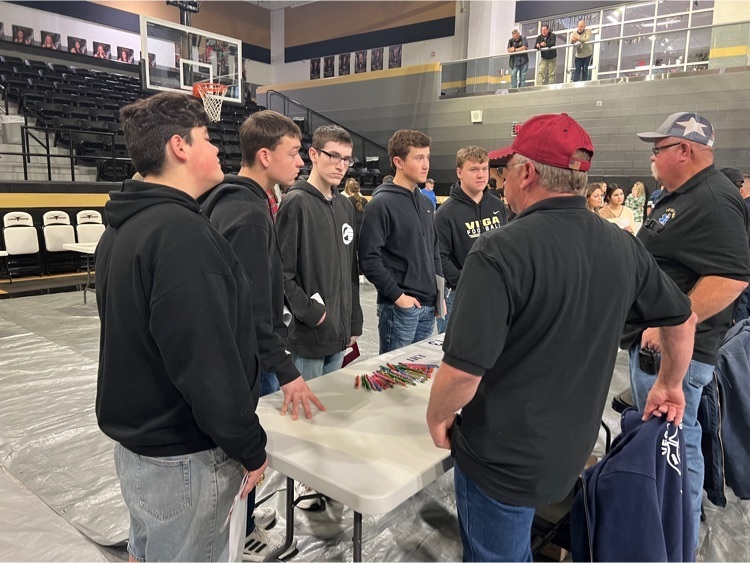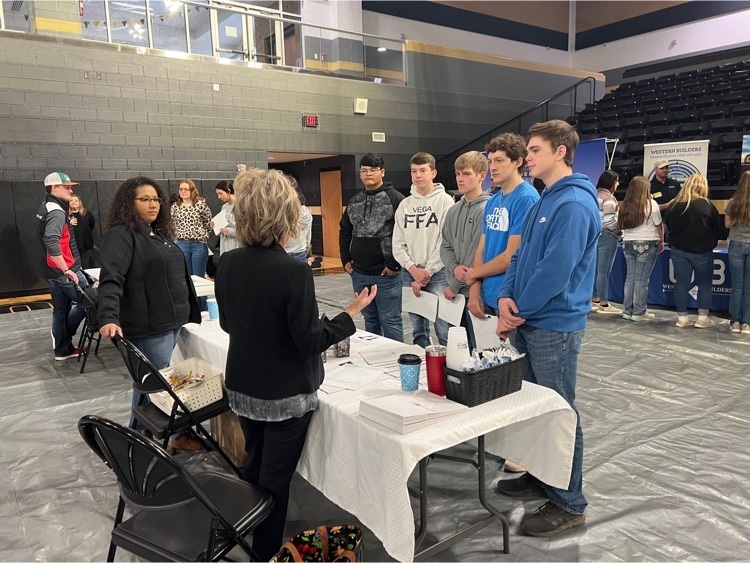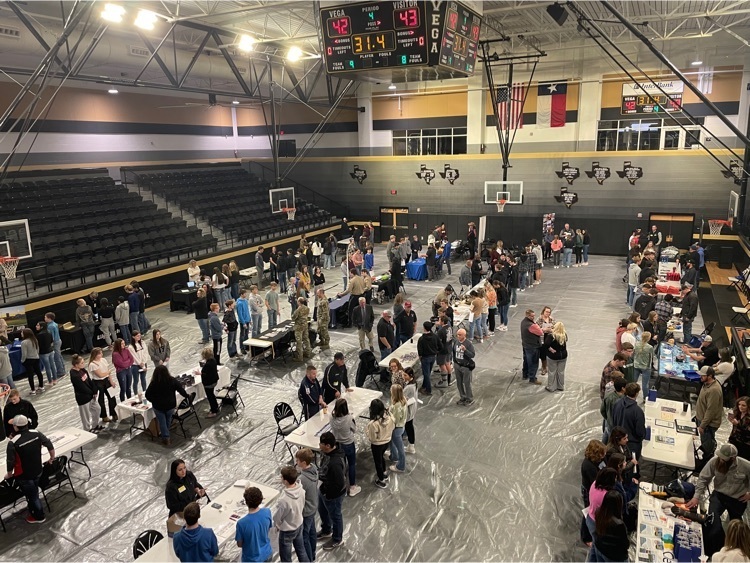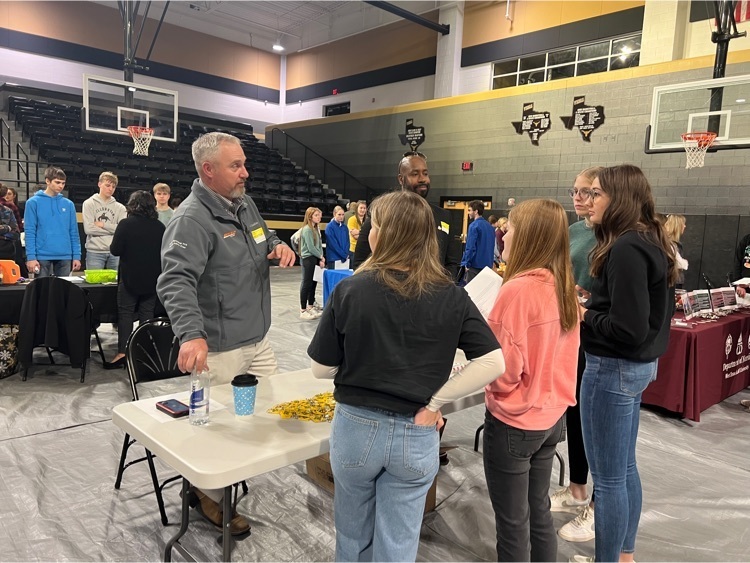 8th grade and high school FFA students will have a New Years Eve party following the basketball games on Friday night.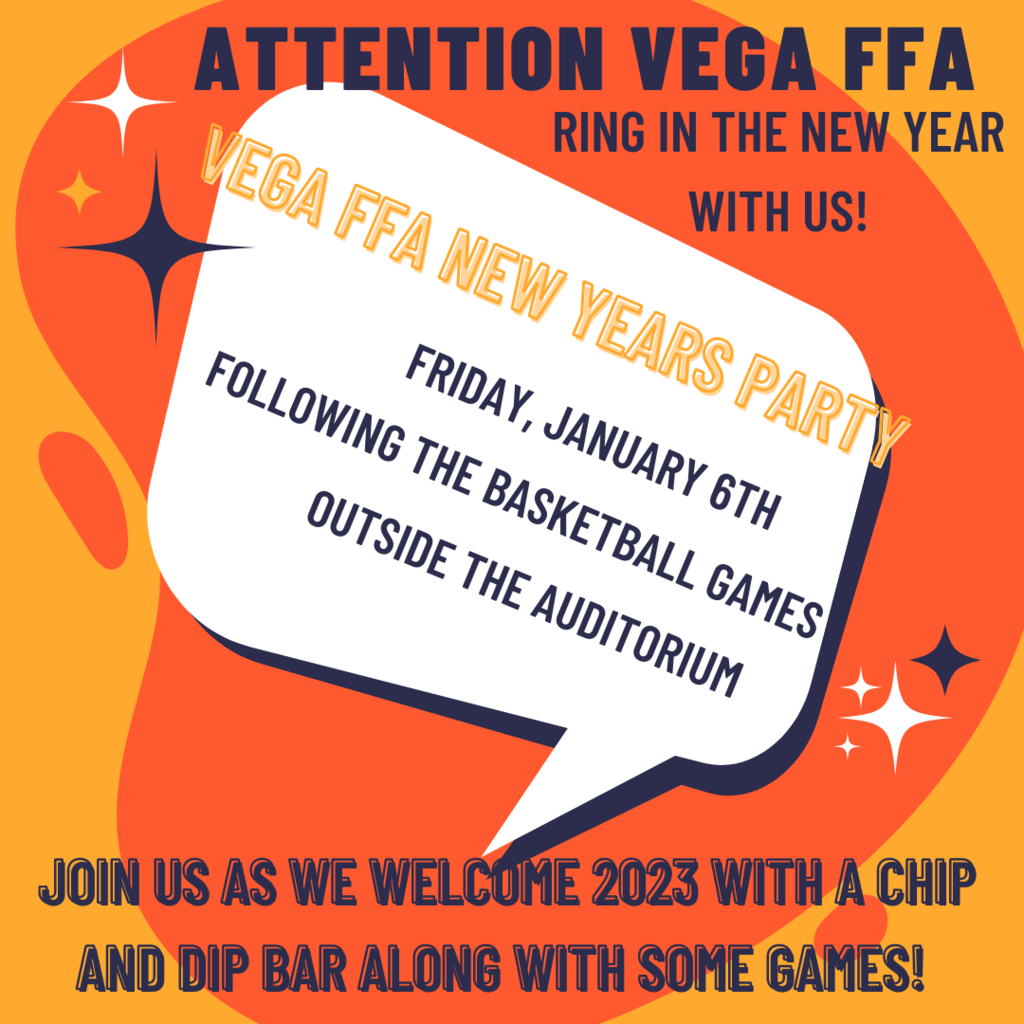 Wishing you all a Merry Christmas from all of us at Vega ISD.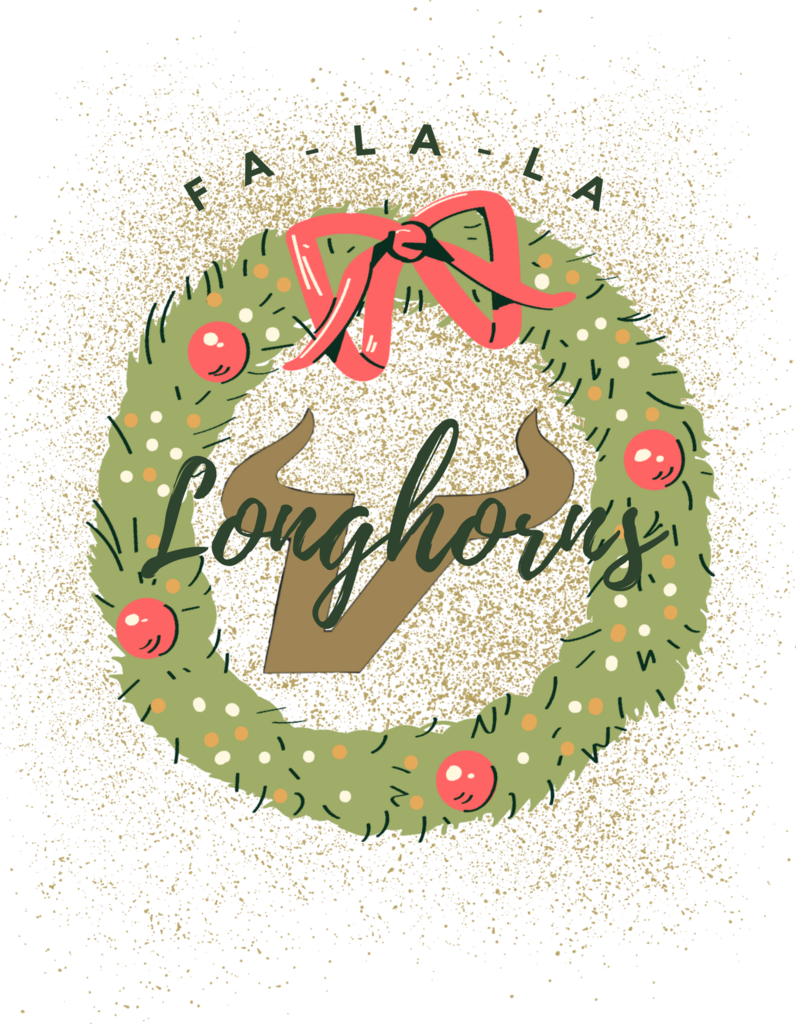 LAST CHANCE TO ORDER A YEARBOOK BEFORE THE PRICE INCREASES!! Send cash or check payable to Vega Yearbook to school TOMORROW. Or you can order online at
www.jostens.com
. After tomorrow, price increases to $55. Don't miss you out.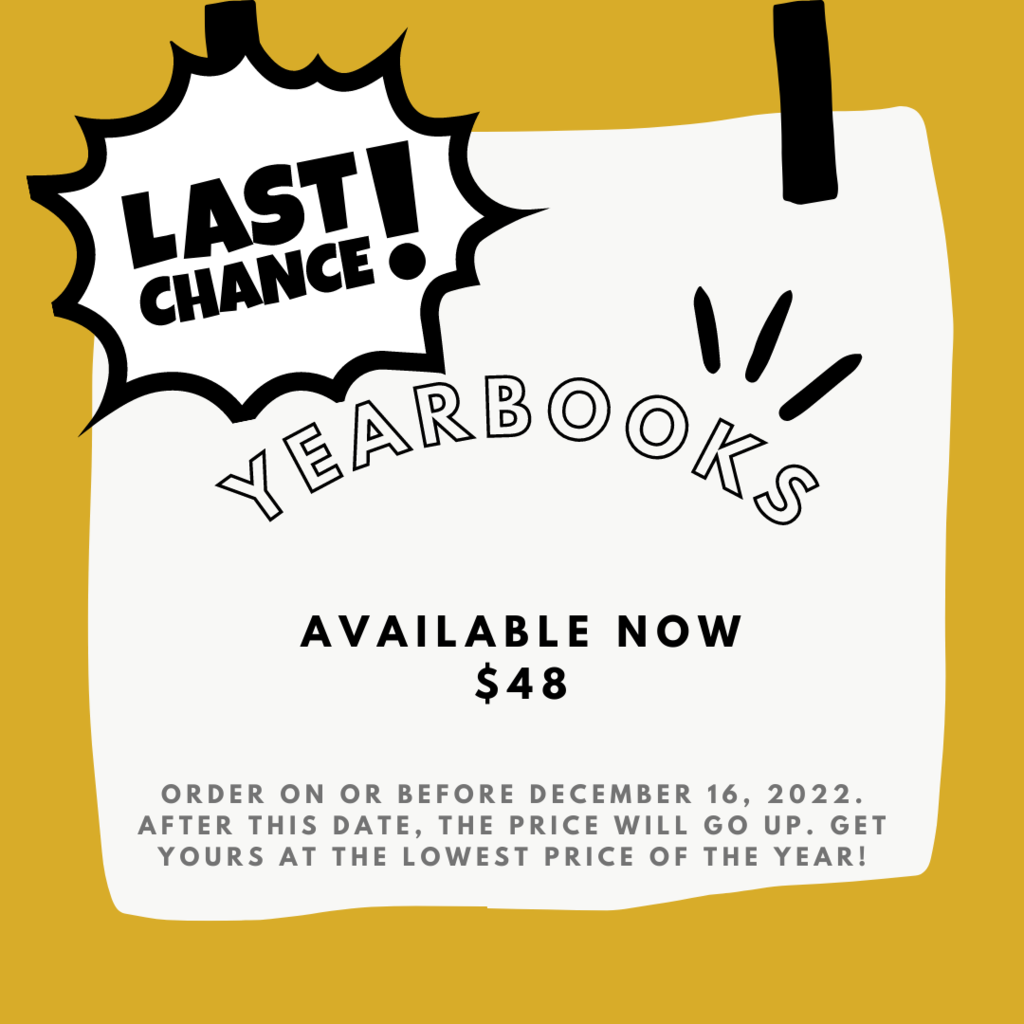 Join us for the Fine Arts Christmas Bash in the auditorium Thursday, December 15th. Doors open at 6:00PM. Band performance begins at 6:30PM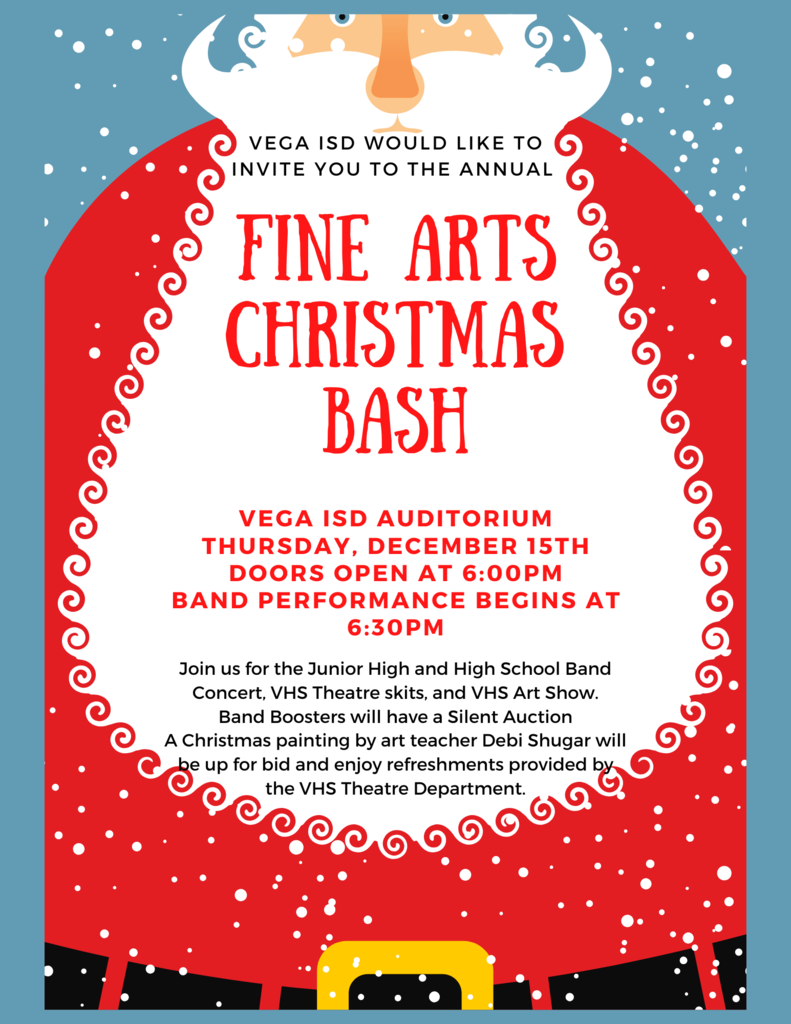 JH & HS PARENTS OF ATHLETES & CHEER ... this is your reminder to bring your homemade dessert 🧁 to the Booster Club tournament concession stand no later than 3pm on Friday. This tradition is definitely a fan favorite!!!

Happy Thanksgiving to you and your family from each of us at Vega ISD.

GOING, GOING, ALMOST GONE!! Today is the last day for JH & HS basketball buttons. Be sure to select the link below for the buttons you would like to order. There will be no more orders taken after today. JH Buttons --->
https://bit.ly/JHBBButtons
HS Buttons --->
https://bit.ly/HSBBbuttons

AREA CHAMPIONS!! 🤘🏈 Awesome game Longhorns!!

JH Basketball games against Highland Park on Monday, November 21 have been cancelled.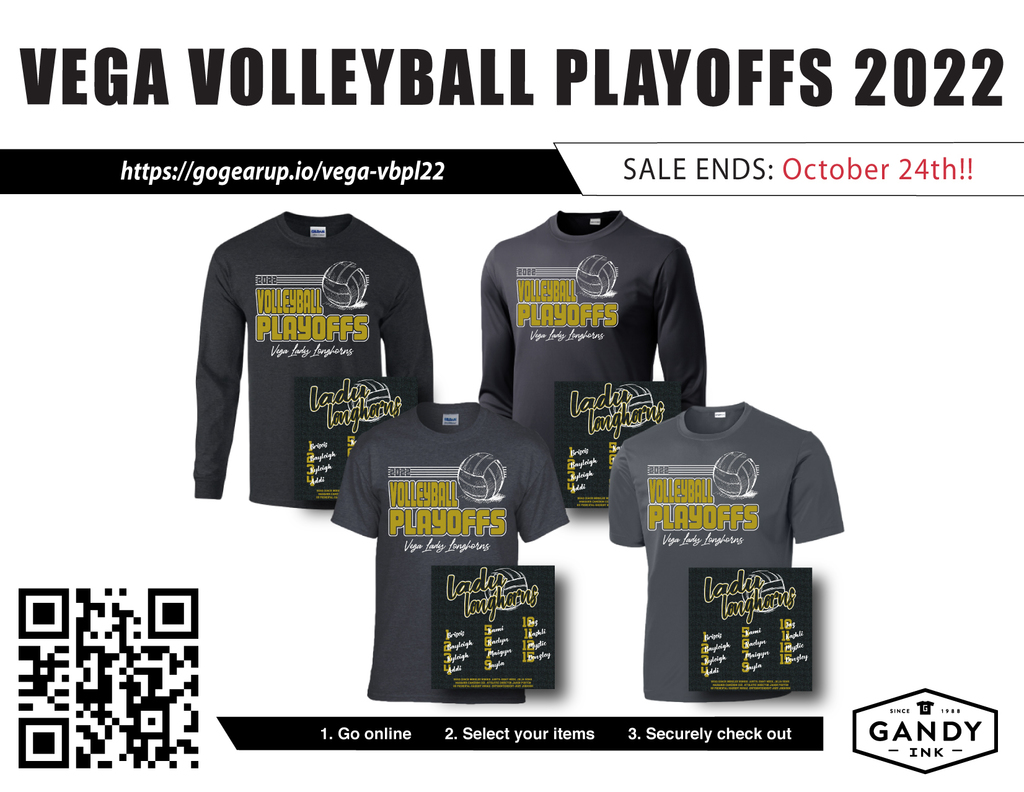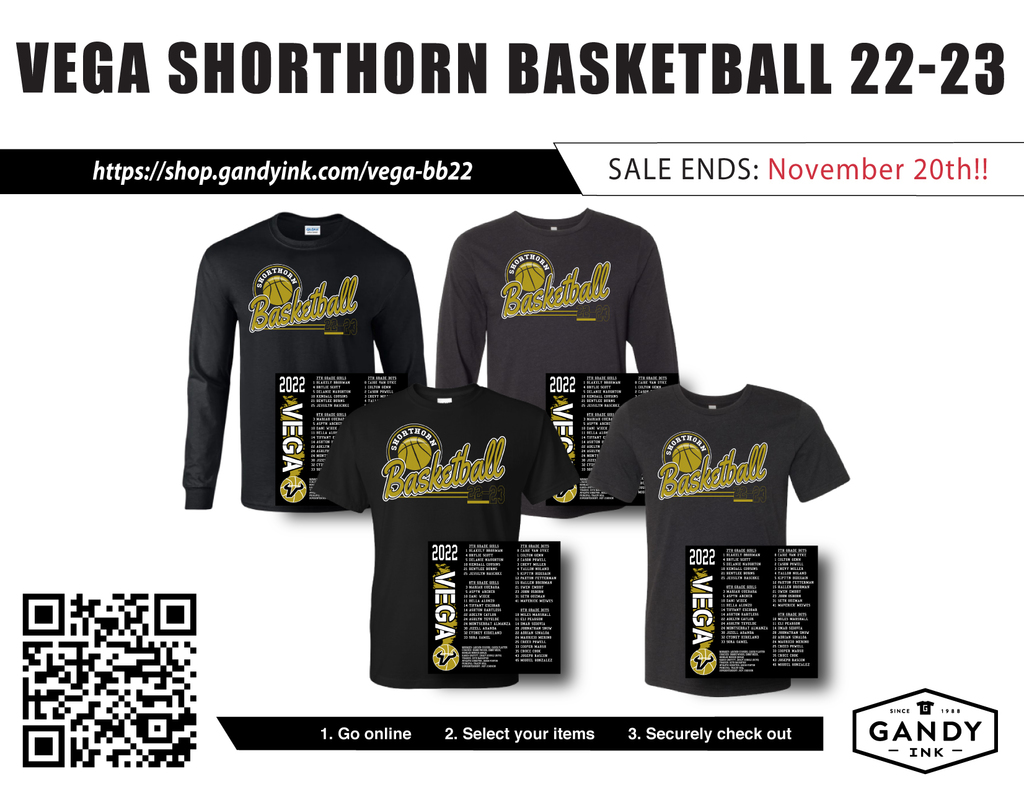 VEGA CHEER FUNDRAISER Support Vega HS Cheer by purchasing Longhorn gear through the online store. All orders close November 30.
https://fancloth.shop/SREZU