Congratulations to the Longhorn golf team on their 2nd place finish at the 2A State golf tournament at Lions Municipal golf course.
The Longhorns played Monday and Tuesday scoring a two-day total of 684. After 36 holes of play, the Longhorns were tied with Lindsay ISD. This caused them to go into a playoff with each of the 5 players squaring off. After a hard fought battle of two playoff holes, the Longhorns are bringing home the Silver medal.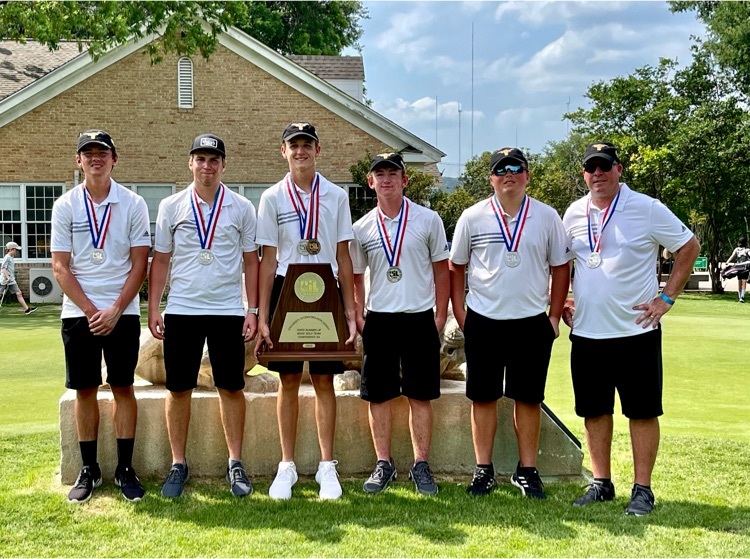 Casen Brorman had two strong
rounds of golf. He scored a 78 on day 1 followed by an 80 today. This earned him a bronze medal as the 3rd place individual.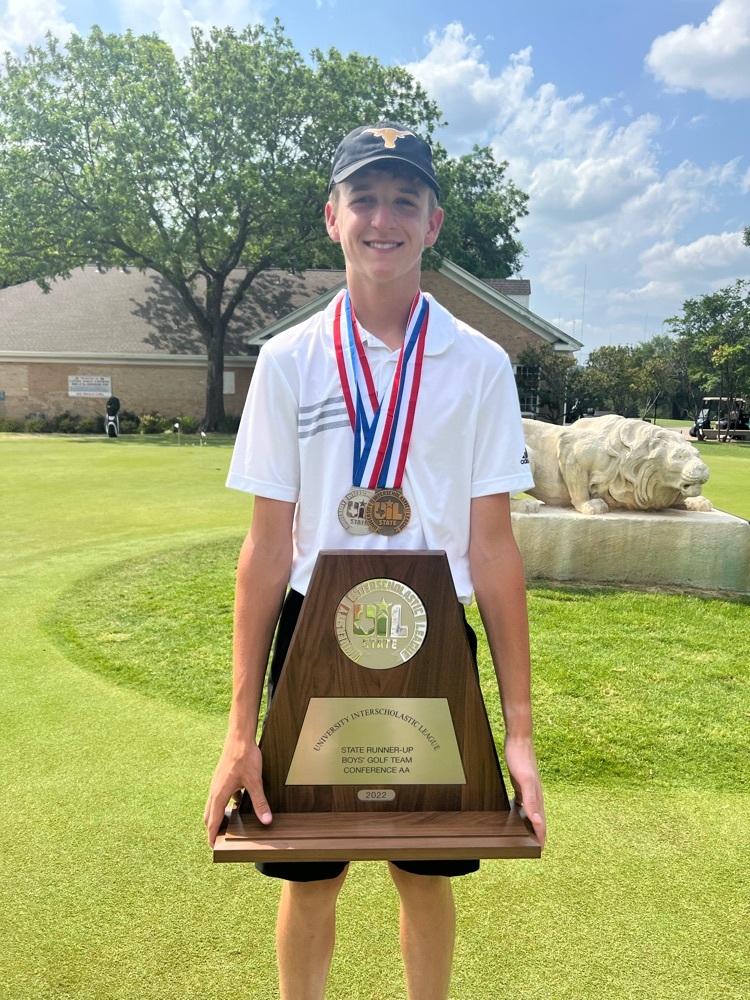 Congratulations Longhorns!! We are very proud of you!!!