Academic Meet Results: Number Sense - Parker Joyce 1st individual, Second Place Team: Parker, John, Ben Madison Calculator Applications - Parker Joyce 1st individual, Second Place Team: Parker, Lynlee, Avery, Ben Current Issues and Events - Addie Carlson 2nd individual, Second Place Team: Addie, Madison, Brody, Benneth Computer Applications - Parker 1st, Lynlee 2nd, Deigo 3rd Copy Editing - Macy Gilley 1st, Piper 6th Accounting - Parker 1st, Benneth 2nd, Lynlee 3rd, Maysn 4th, Diego 5th Team-1st News Writing - Addie Carlson 1st, Macy Gilley 3rd Ready Writing - Halie 6th More results to come.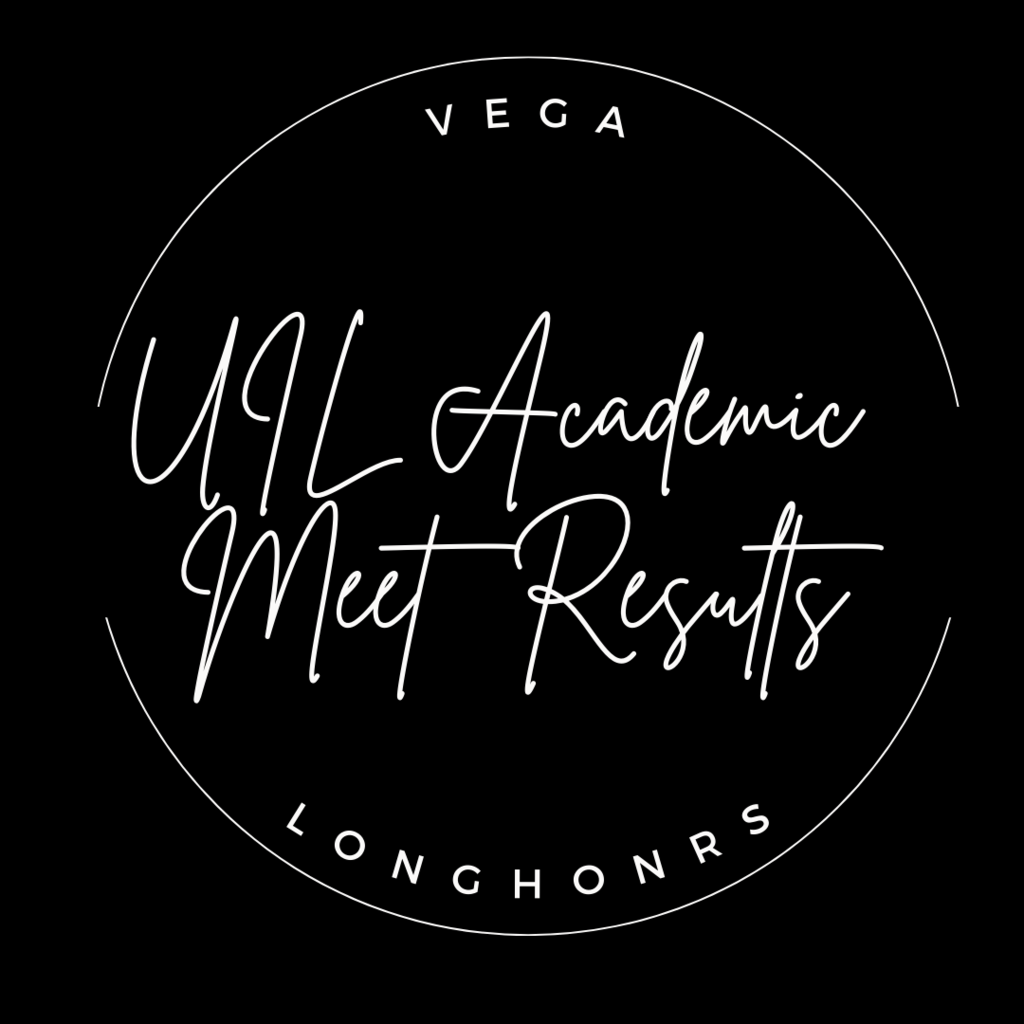 🎾Tennis Results: Teagan Mason won one match, Jared Calhoun and Chris Silerio won one match, and Jose Silerio and Kase Vogler won two matches making it to the semifinals. Great job!

Macy Gilley earned honorable mention all-star cast and Abreigh Warner earned all-star cast at Bi-District OAP yesterday evening. Congratulations ladies! 🤘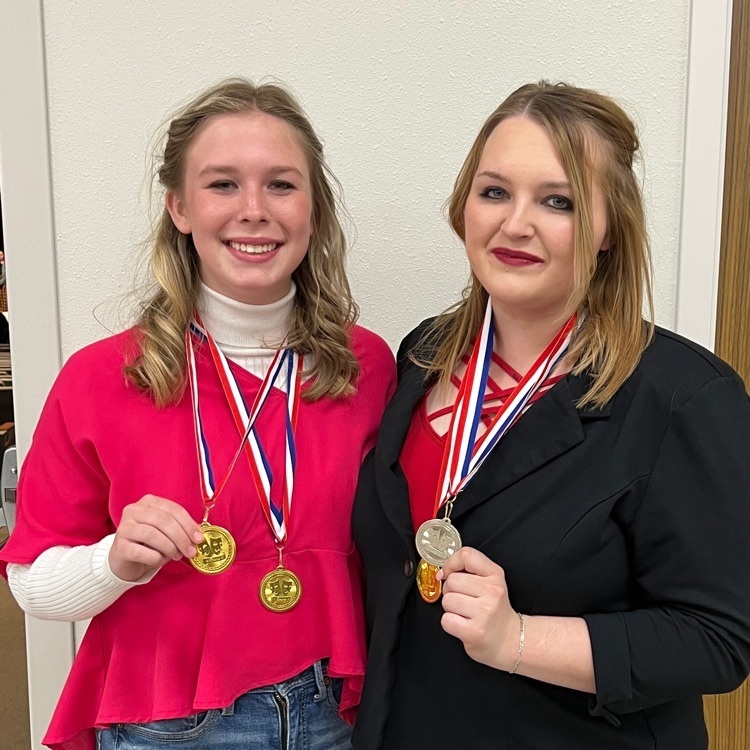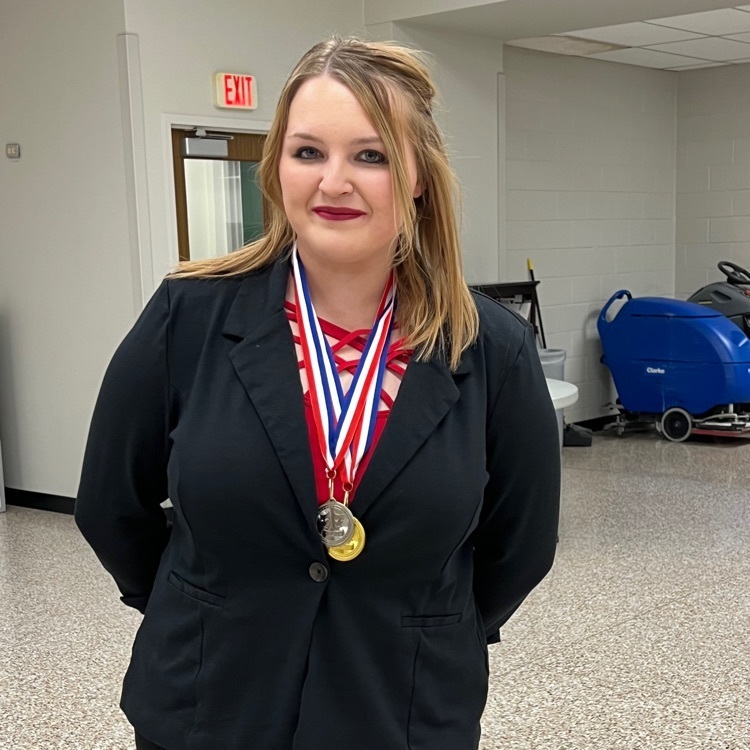 Vega OAP is ADVANCING to AREA!!! 🙌🤘

8th grade Ag Students visit WTAMU Meats Lab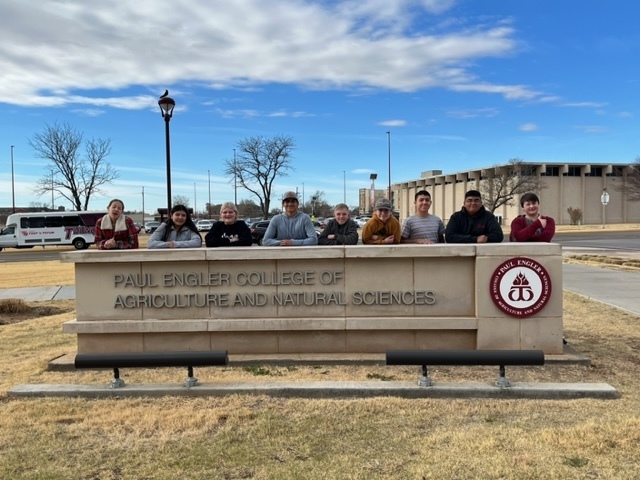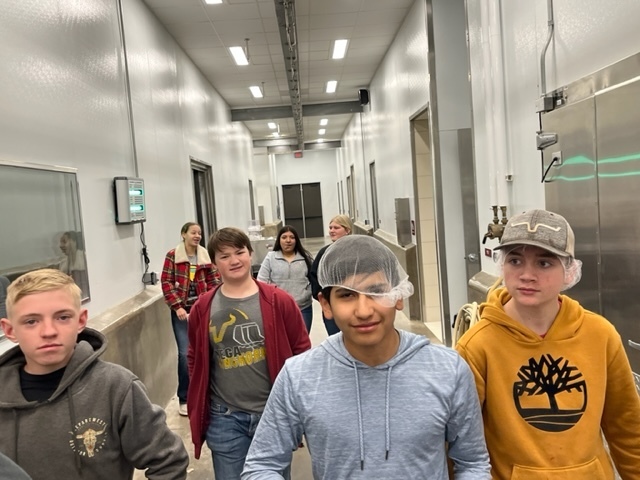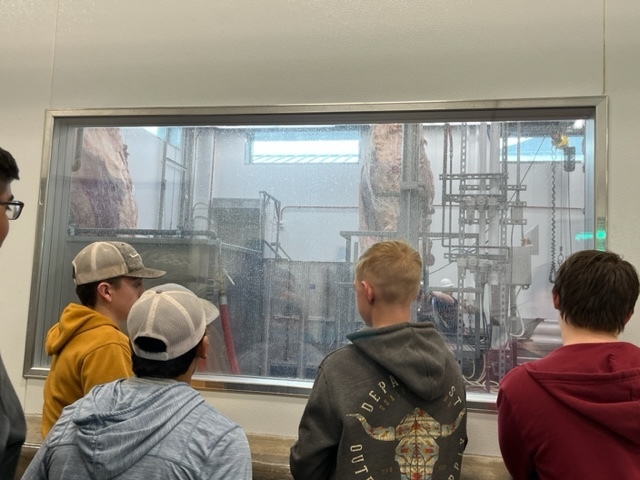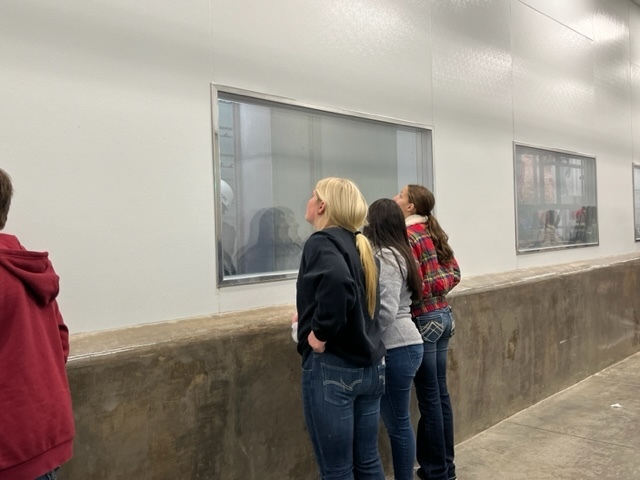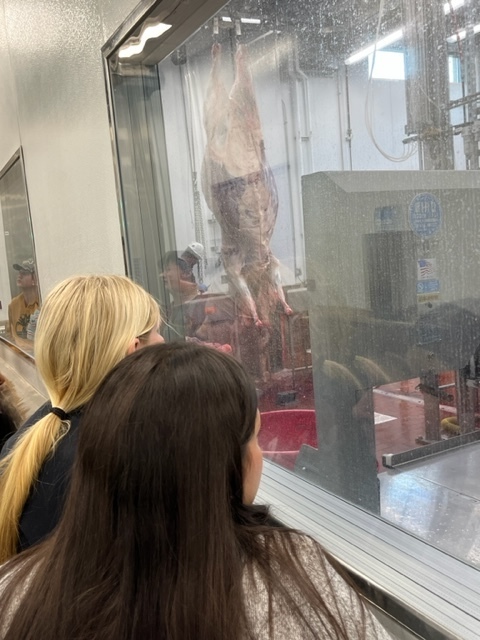 Vega OAP will perform at Bi-Districts today in Highland Park! Break a leg!!

Come support your OAP cast and crew at the emergency escort Tuesday morning at 9:30a.m.! They are leaving to perform at Bi-District competition at Highland Park.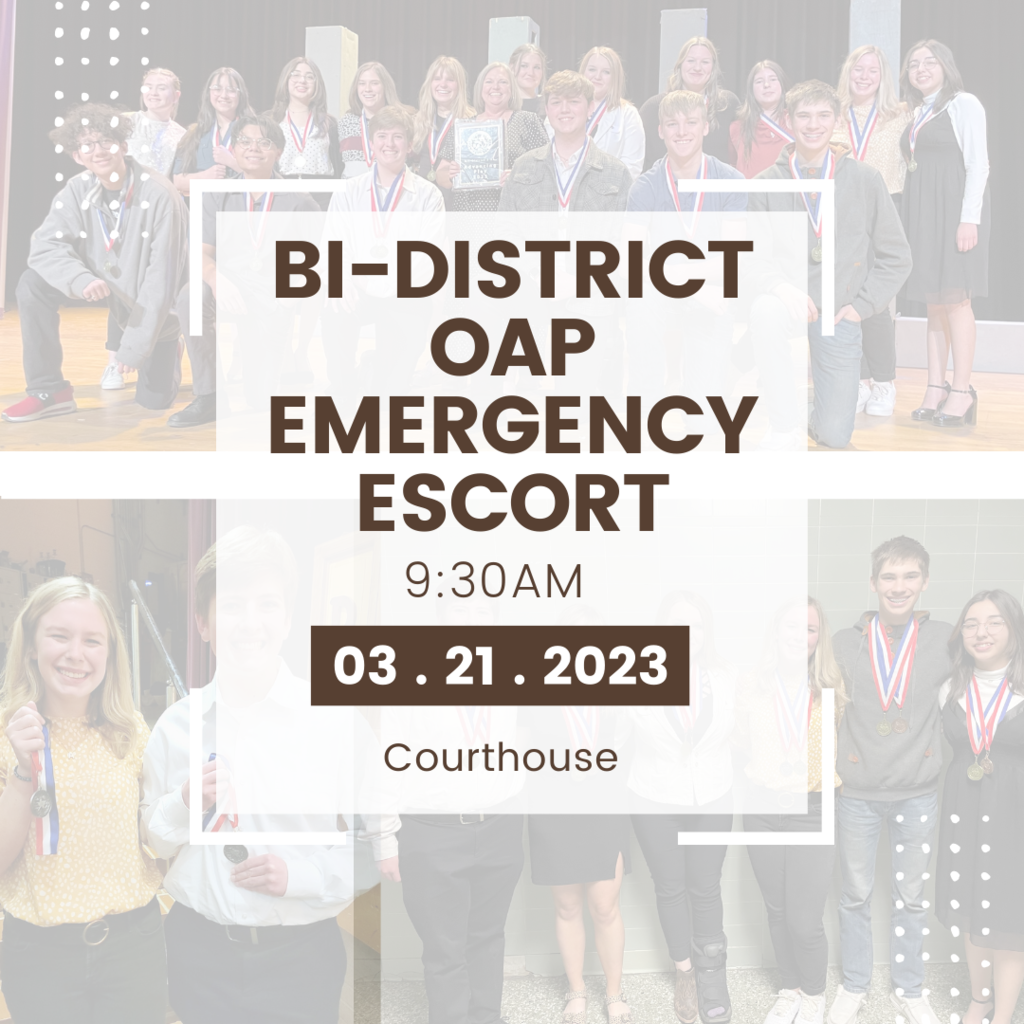 CONGRATULATIONS!! Jacob and Brody qualified for state, 1st and 2nd, respectively. Charlie finished 10th and Brandon finished 8th. Jacob set the regional record for squat, bench, deadlift, and total! Squat was 725 lb., Bench 440 lbs., Deadlift 575 lbs. for a total of 1740 lbs! He also received best squat on the heavy platform and Best Lifter for the heavy platform!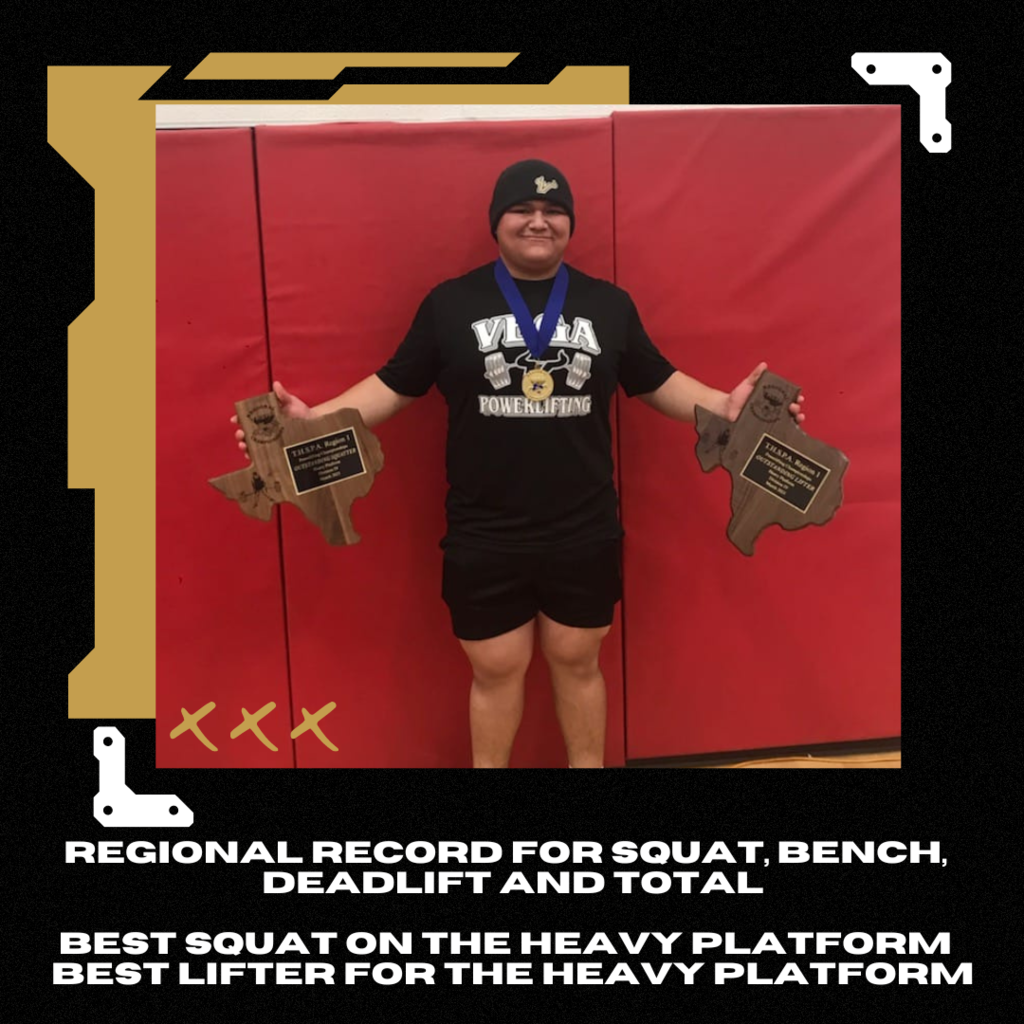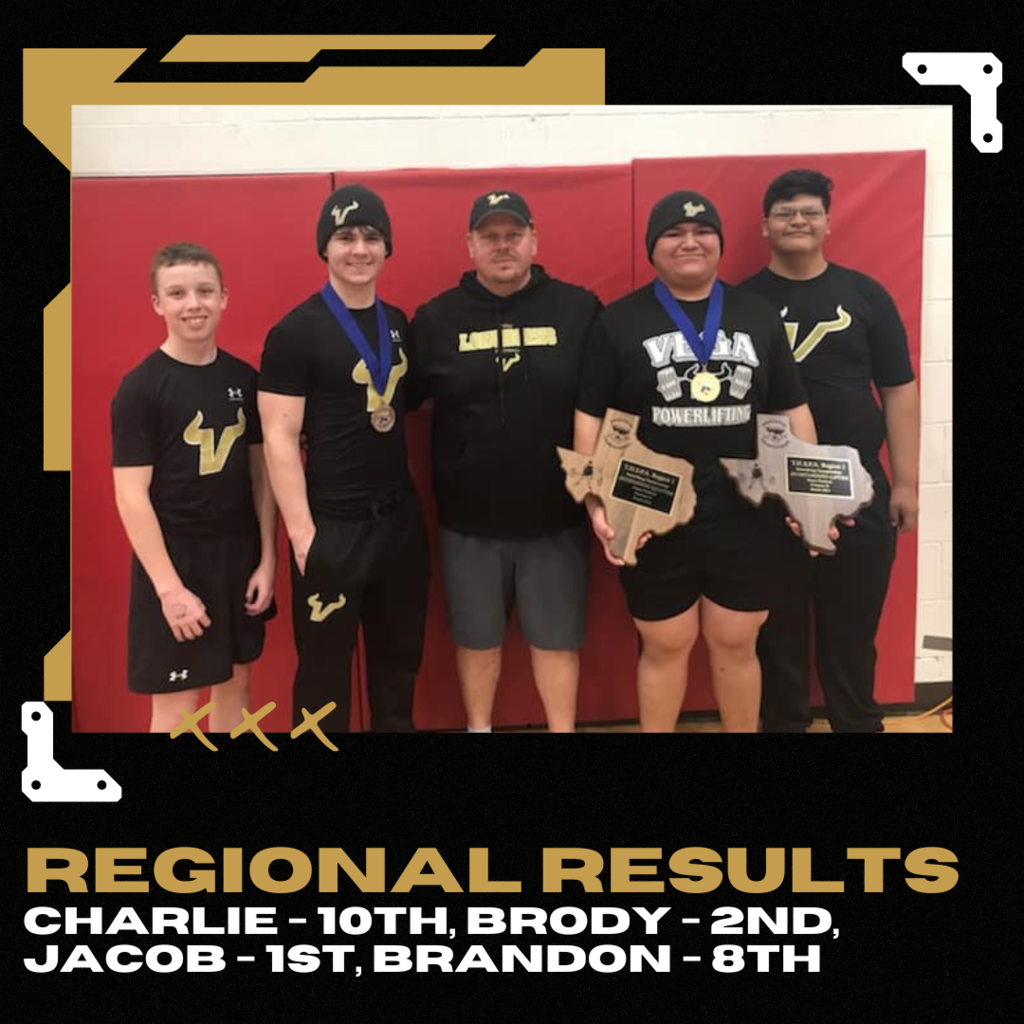 Parents: If your child is missing a jacket or hoodie, we have several that need to be picked up in our lost and found. Lost and found can be found in front of the VJH office and the old concession stand.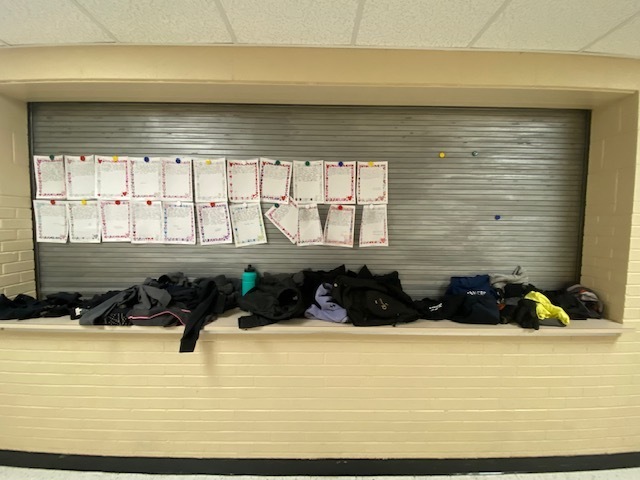 Congratulations to the Vega Longhorn Band. They received straight 1's in both concert band and sight reading this earned the band SWEEPSTAKES!!! We are so proud of you all!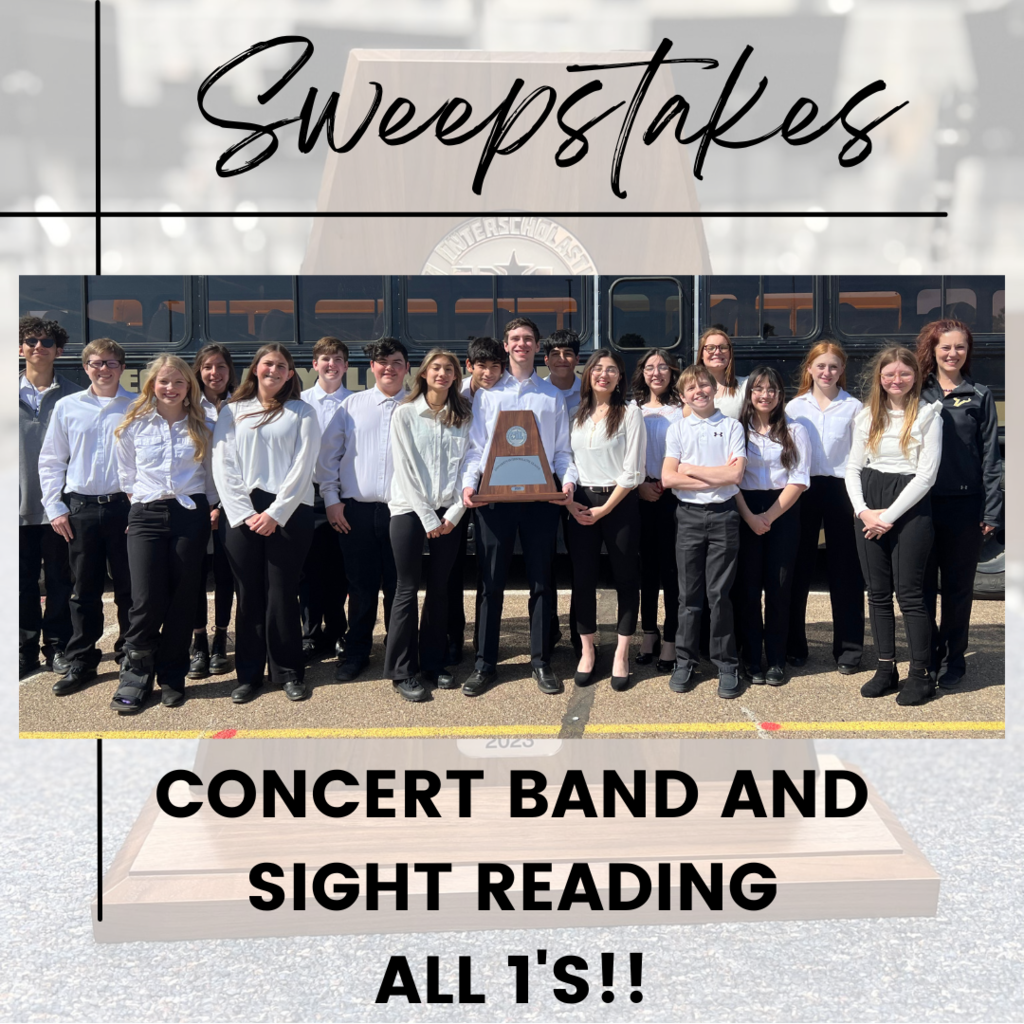 Tennis Results from 3/7/2023: Delfina Perez and John Haschke won second place in mixed doubles B-division. Abreigh Warner and Valeria Avila won consolation in girls doubles B-division. Kase Vogler and Jose Silerio won consolation in boys doubles A-division. The team won a total of 12 matches. Congratulations!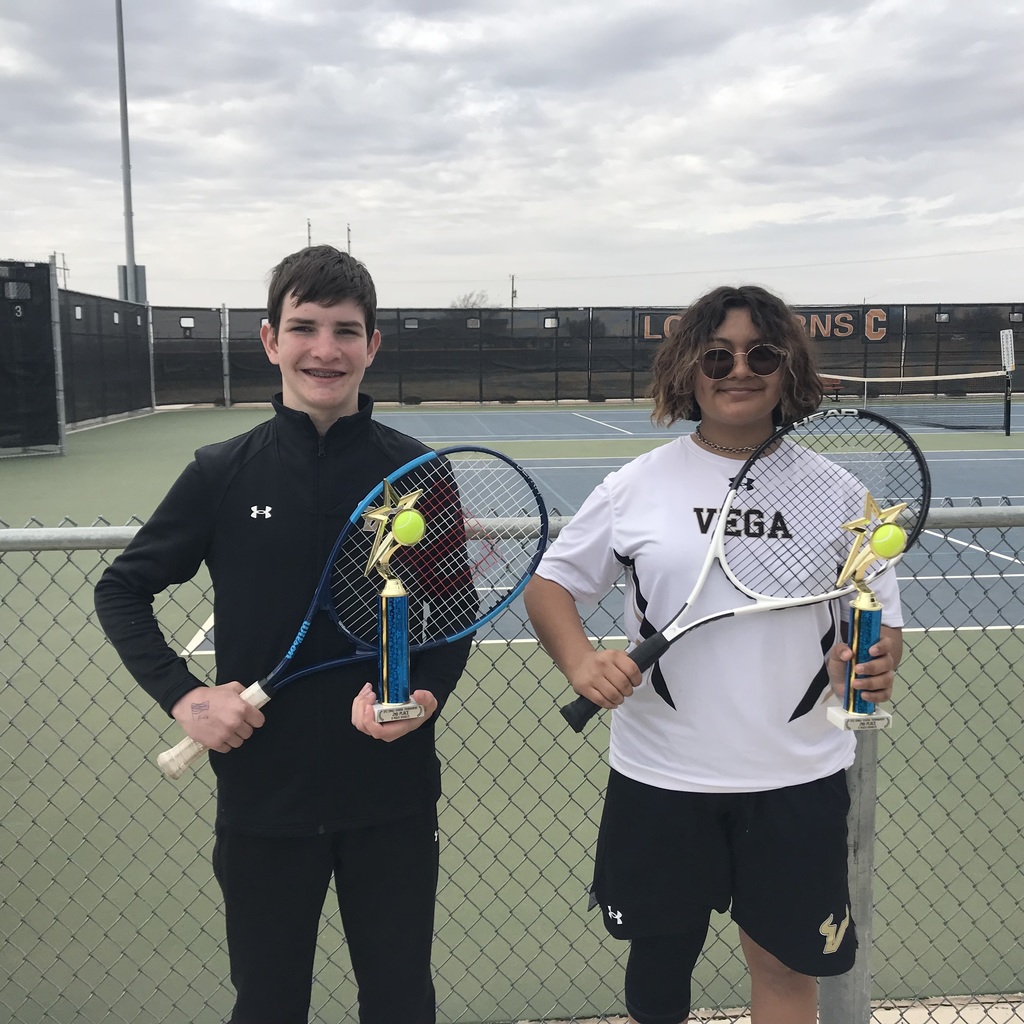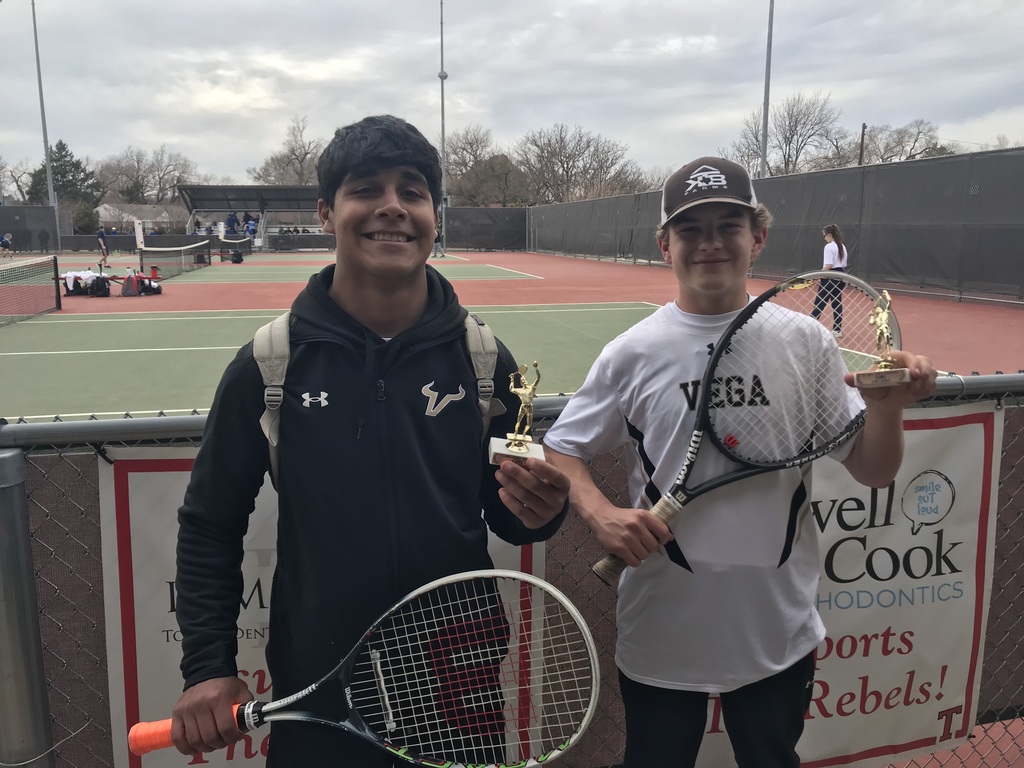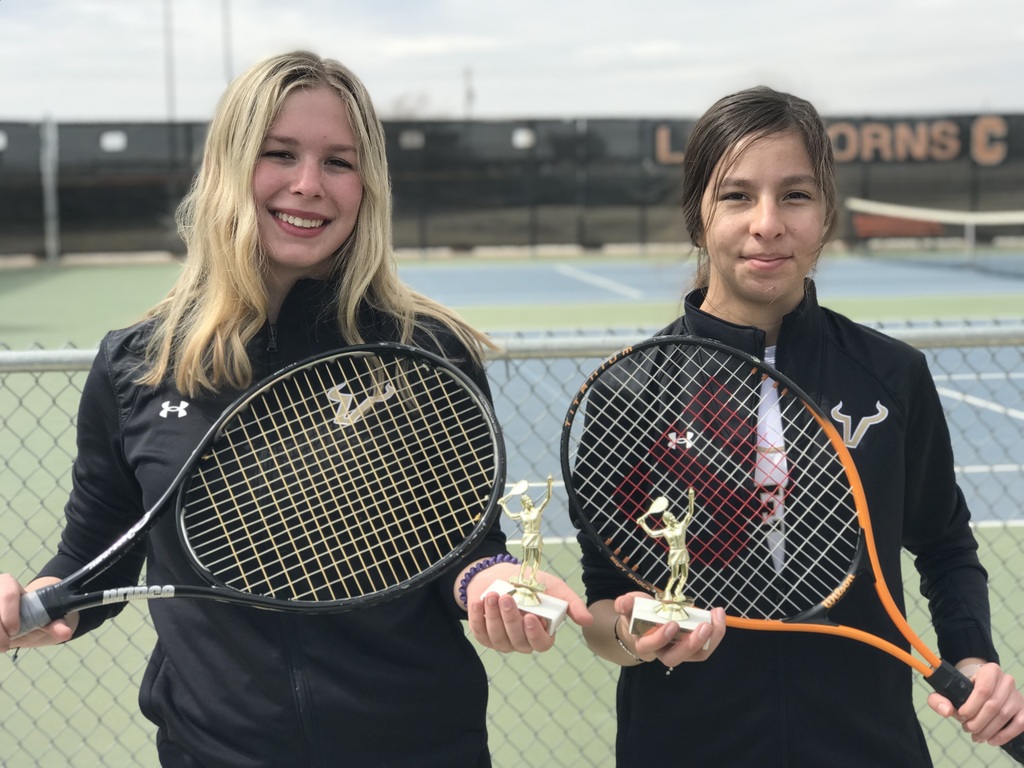 Good luck to the Vega Longhorn Band today at Concert Band and Sight Reading in Panhandle.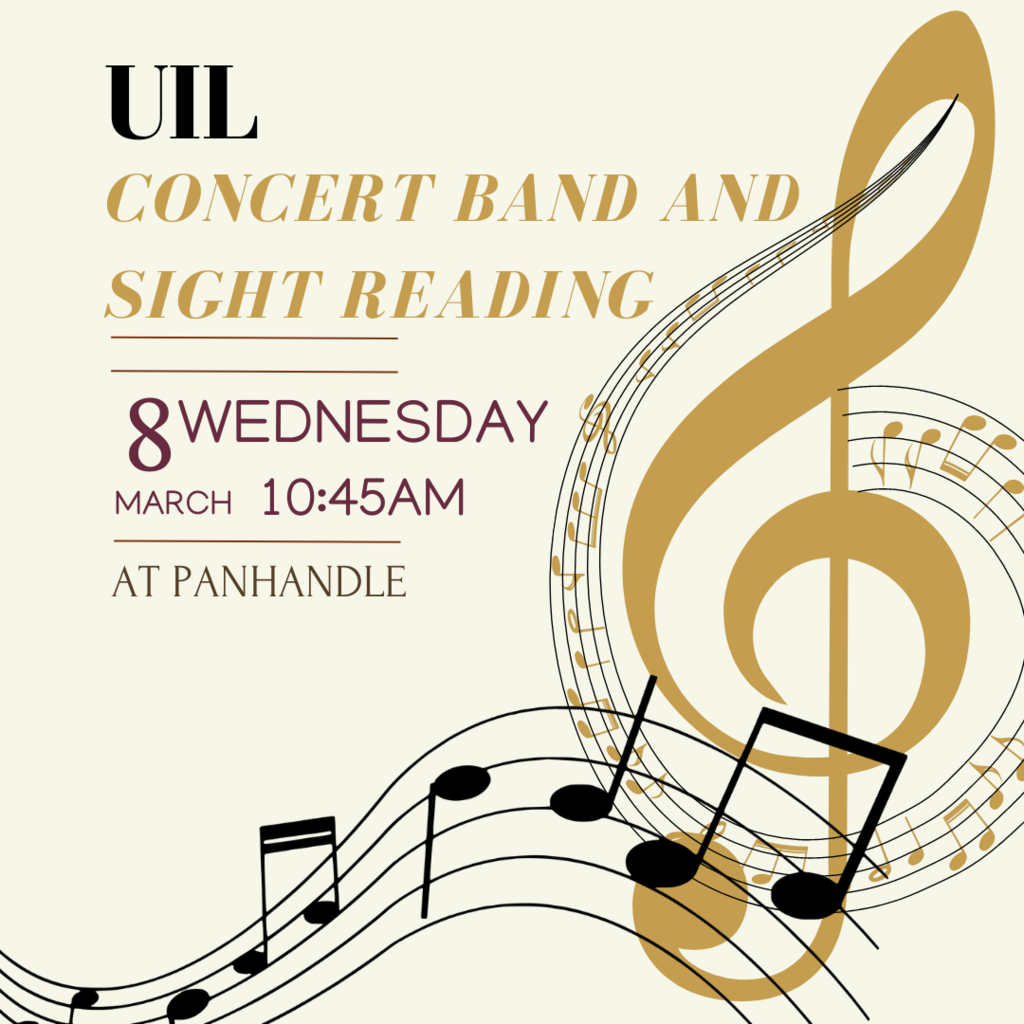 See you at the courthouse on Wednesday at 1:00p.m. to cheer on our powerlifters heading to regional powerlifting competition in Sundown! Good Luck Charlie Montgomery, Brandon Trujillo, Jacob Hernandez and Brody Black!!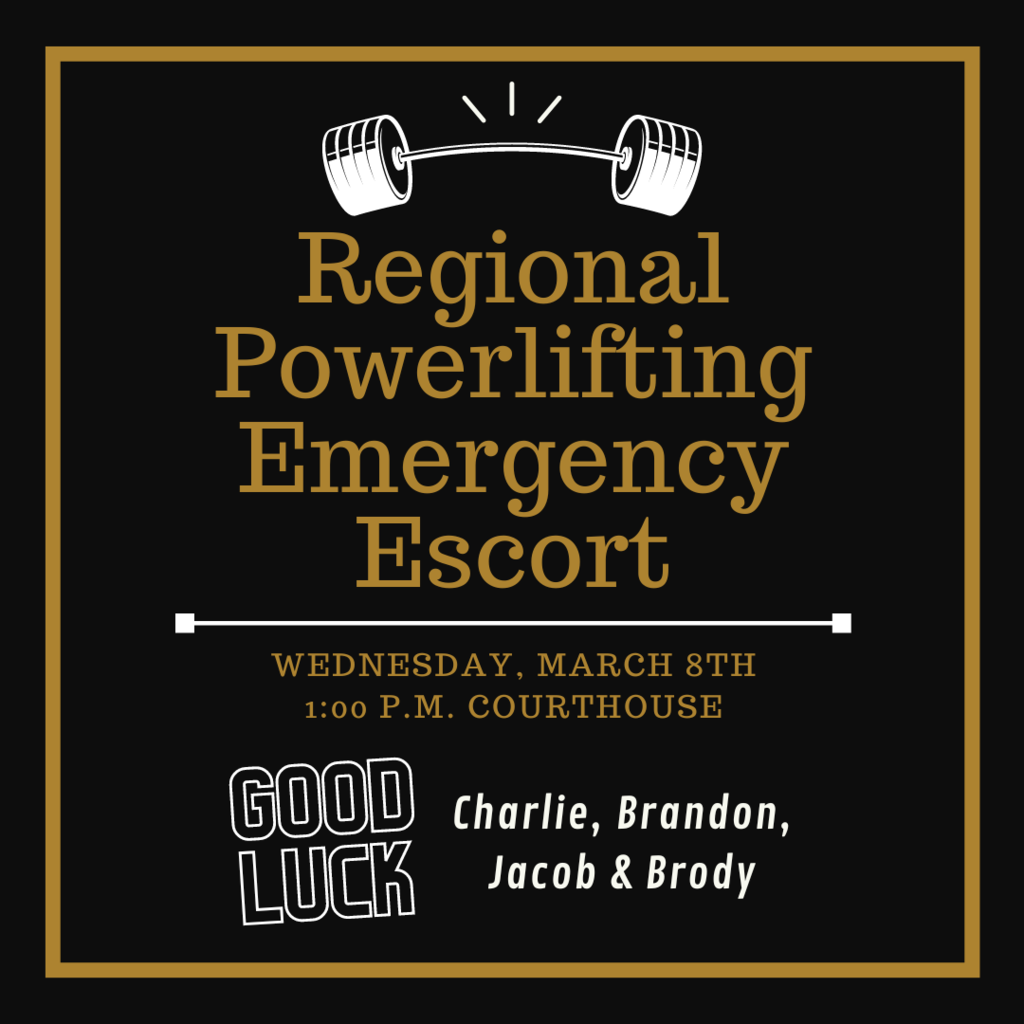 One Act Play will have a school and community performance on Friday at 10:00a.m. in the auditorium. Everyone is welcome to attend! Community members please come in through the administration door #1.

JH Track meet schedule and volunteer work schedule. Thanks you all that are helping today. We appreciate you!!!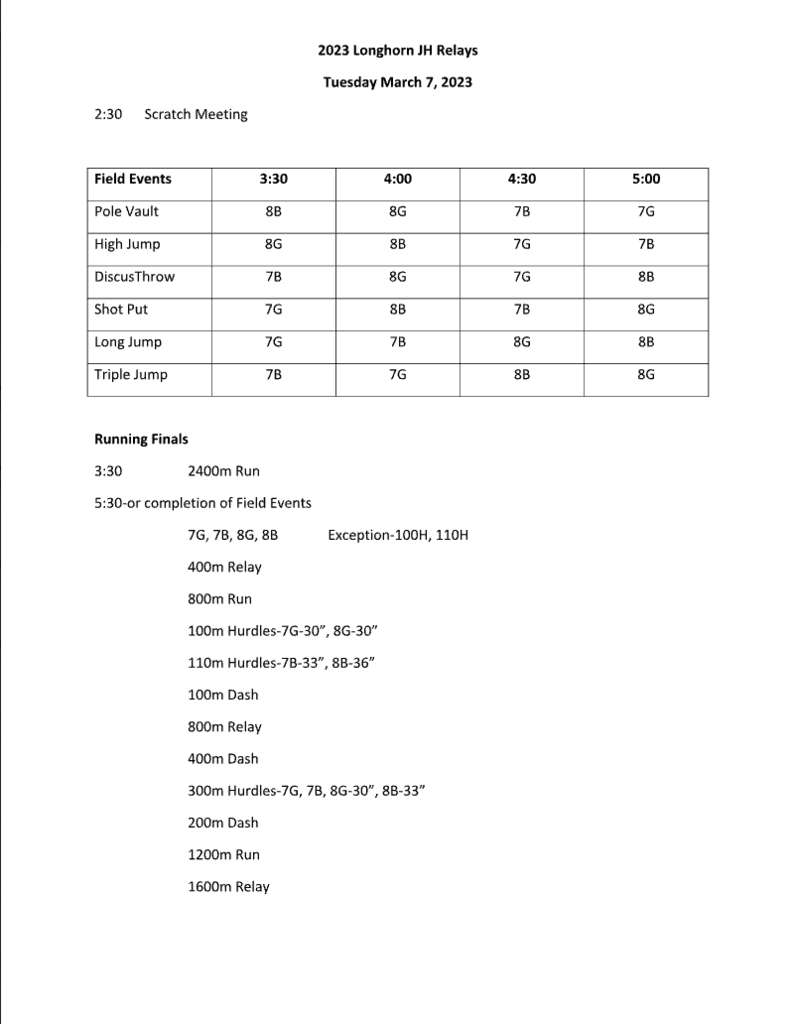 The lady longhorns placed 3rd at the Canyon Spring Invitational at Palo Duro Creek Golf Course. Cami Cox placed 8th individually. ⛳️🙌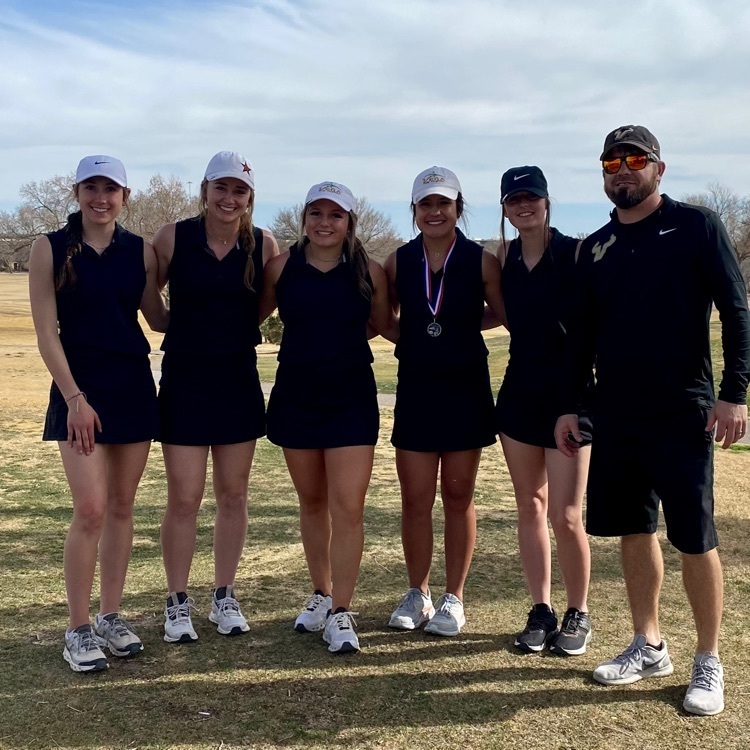 Madison Osborn placed 3rd and Briseis TwoTwo placed 8th at the regional powerlifting competition in Shamrock on Friday. Awesome job ladies! We are so proud of you!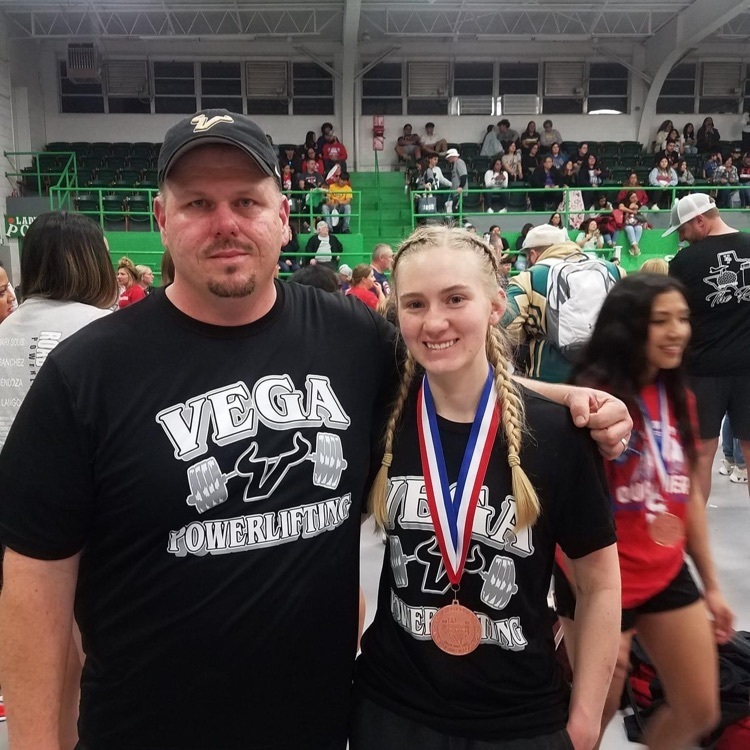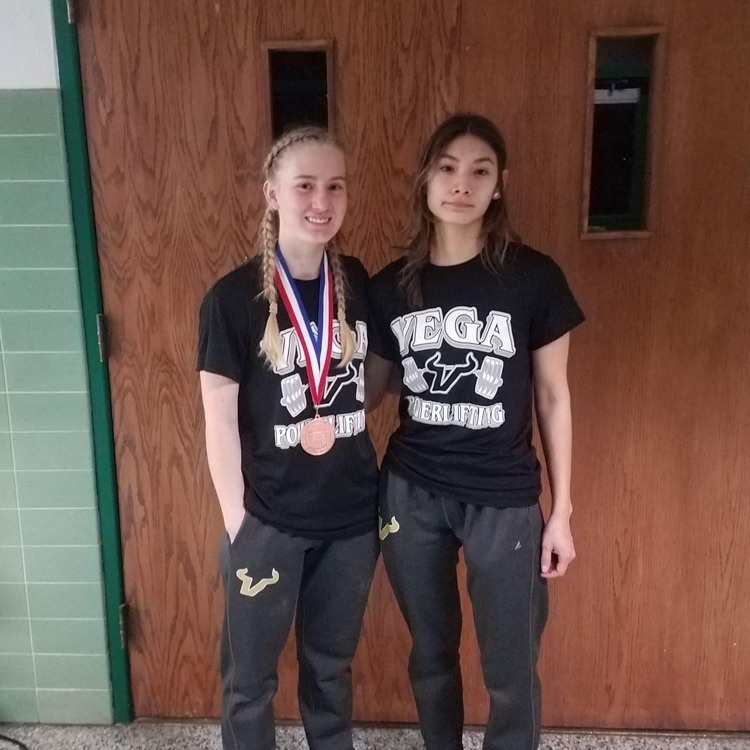 2023-2024 VJH Cheerleaders: Blakely Brorman, McCauley Brorman, Kendall Cousins, Piper Daniel, Molly Neelley, Delanie Naughton, Maddox Porton, and Teagan Zeltner. Congratulations!!!

Congratulations to the 2023-2024 Vega High School Cheerleaders: Jizell Aranda Alex Banuelos Addison Carlson Brooklyn Fowler Karley Keyes Keslin Luster Jaz Martinez Jayla Ortiz